LIVE RECOMMEND as present for friends and family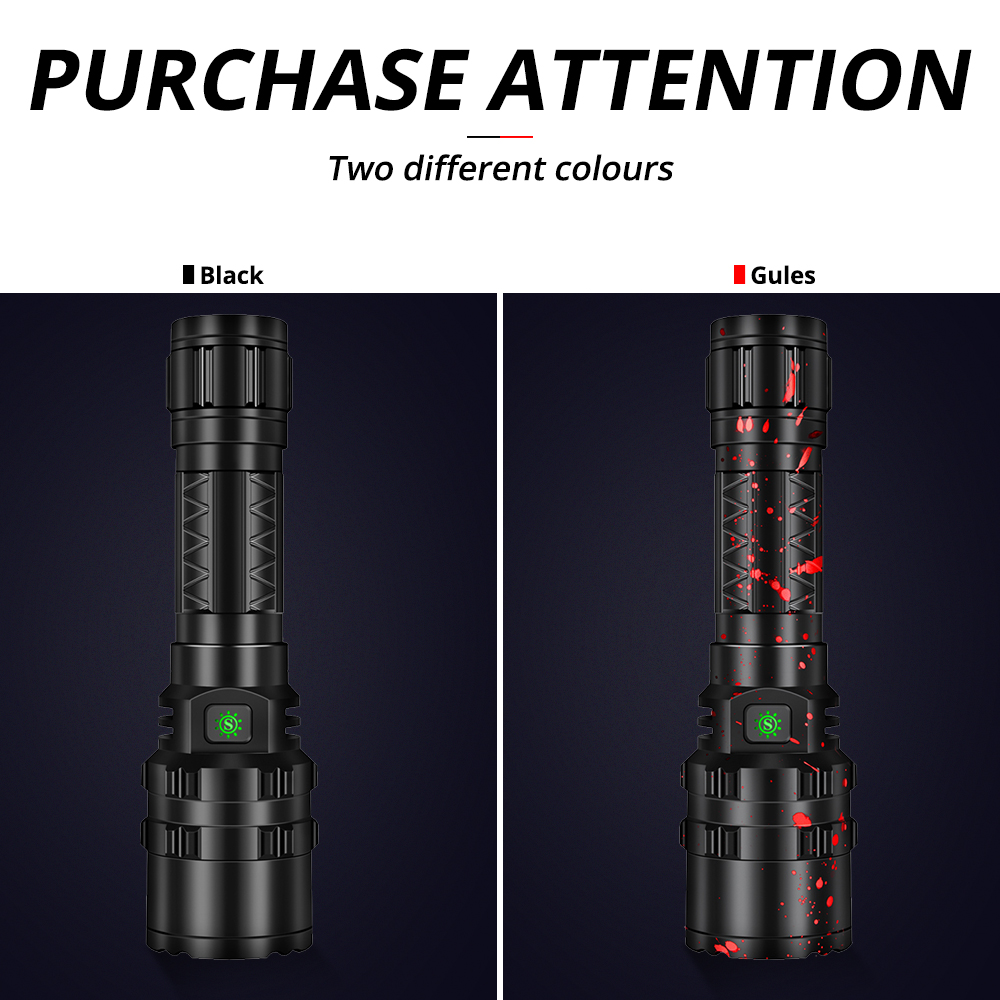 After You Buy>>>
-- Pls find us in first time when you find the parcel Broken/Scratch/Function Error/Miss Parts/Unwork/has not arrived etc, we always have more details and solutions,even duty for your order. -- Each TRLIFE package has a specific protection period. When we tell you not to worry, please wait patiently. When the time limit is about to expire, if you still do not receive the package, we will have a resend or refund service! -- It's better for both of us when discussing a solution for your order without a dispute or bad review. -- Please fully charge the battery before use; -- It is not recommended to fully exhaust the battery before charging ; -- Make sure the battery insulation (sheet) has been removed before use
Life-Graded Waterproof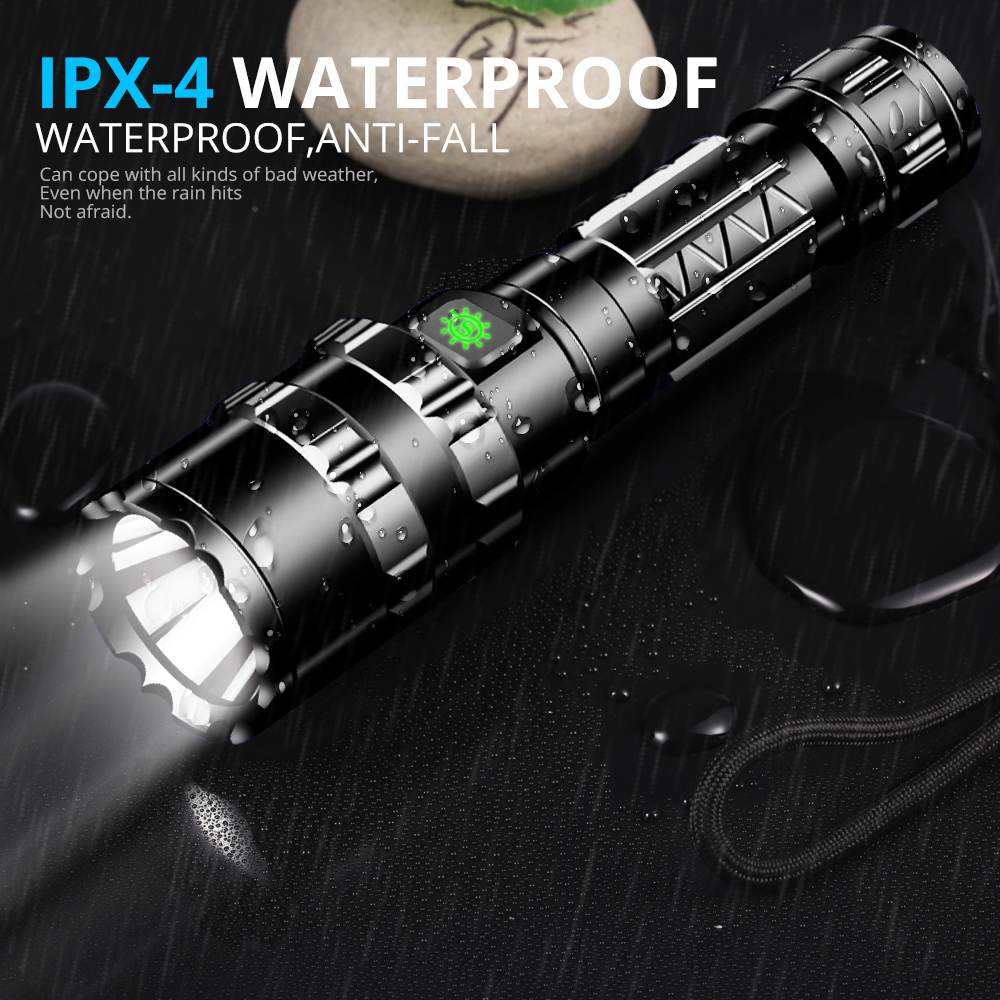 Flash Light Body Analysis
26650&18650 suit for XHP50.2 Flashlight ; 18650 suit for L2 Flashlight .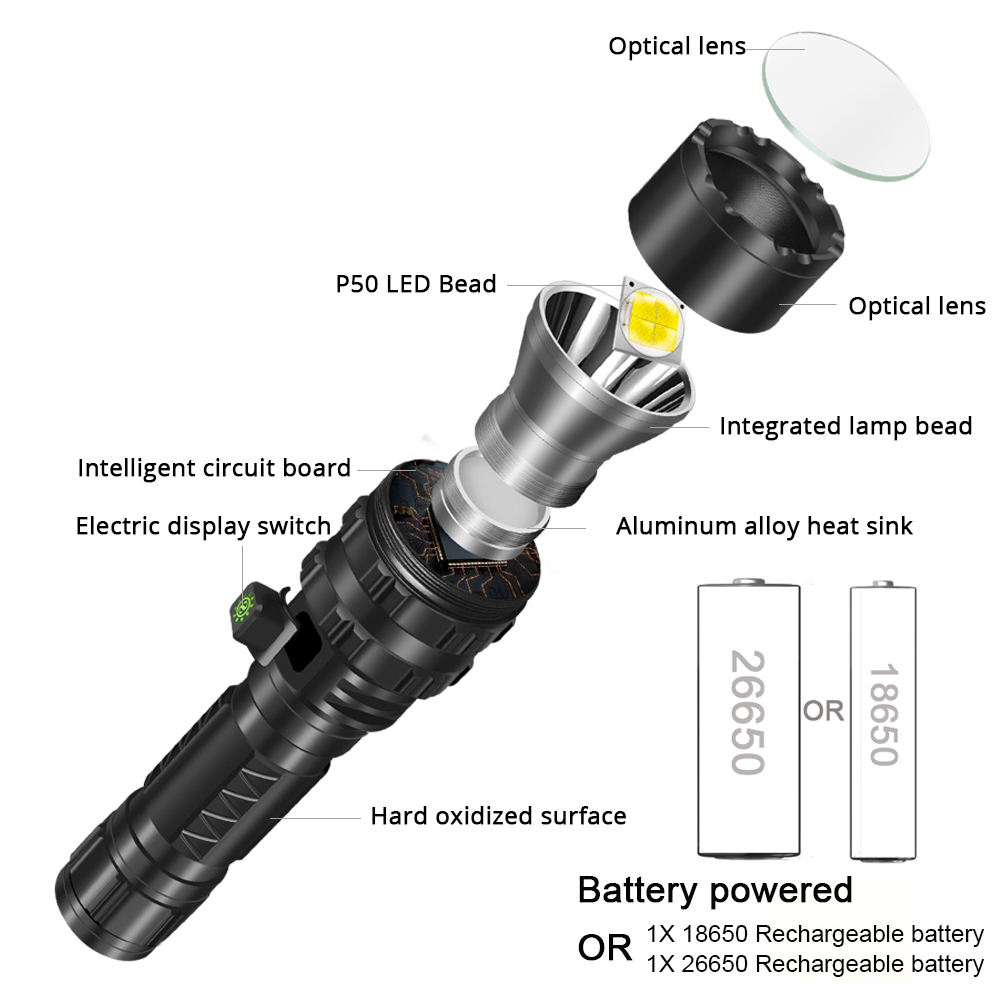 Product Details:
High power and quality XHP50.2/L2 LED, long lifetime(100,000hours) This item is aluminium alloy resistance Tactical led torch The attack part of the head can be used for other purpose. Internal wiring applies the high efficient booster circuit, and can utilize the batteries in the largest extent. 4. Lens: good light transmission, not easy to damage, sturdy aluminum attack the head to protect the lens from abrasion; Fixed focus: Good focusing effect, long irradiation distance; Middle switch: high-quality natural rubber material, non-slip surface, touch the switch to switch the lighting mode, long press the switch to turn off the light; Battery contact: The spring battery contact design has good electrical conductivity and effectively prevents poor contact. Suitable for outdoor sport lovers to do some outdoor activities, such as hunting, cycling, climbing, and camping, etc.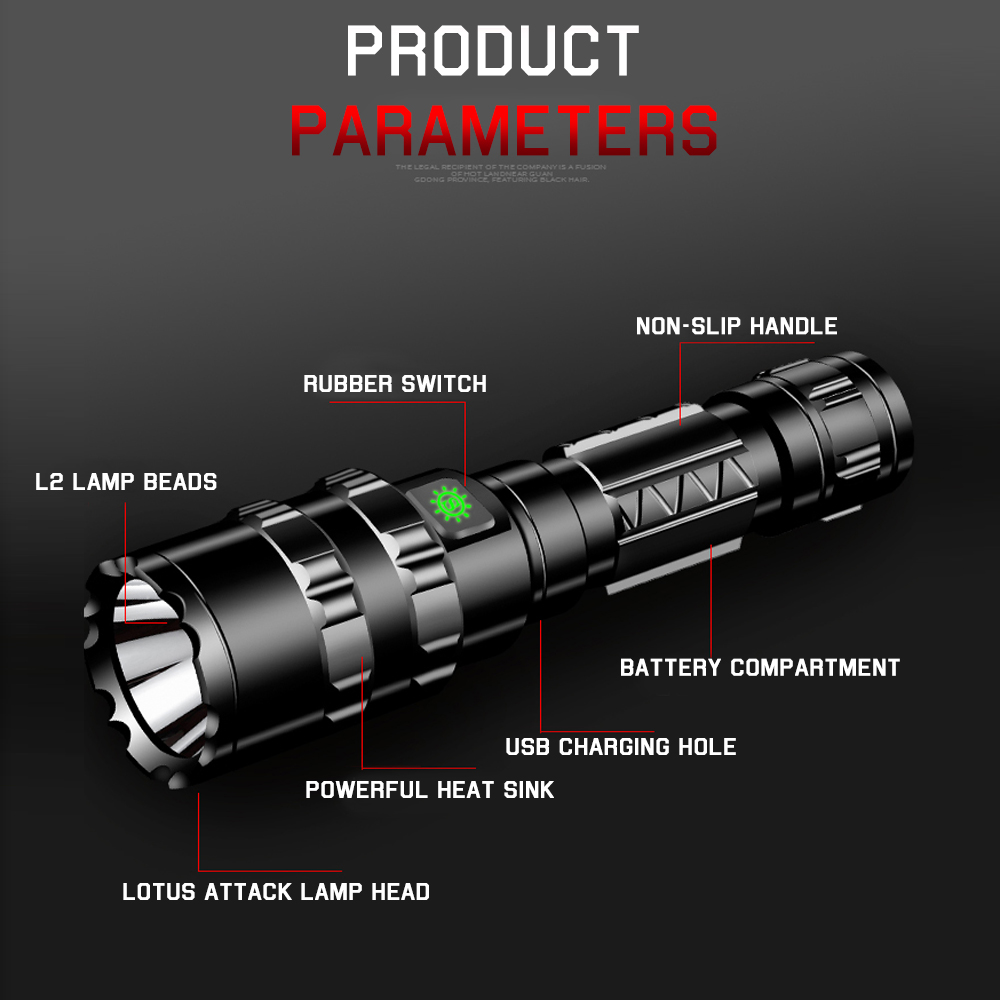 Specification
1. Brand:TRLIFE 2. LED type:XHP50.2/L2 3. Lightbulb/LED Lifespan: 100,000 hours 4. 5Modes: High / Middle/ Low / Strobe / SOS 5. Battery type: 1x18650/26650 Battery 6. Switch Type: Clicky/Clickie 7. Body color: Black/Red 8. Material: Aluminum Alloy 9. Torch net weight:L2-200g XHP50.2-310g 10.Rechargeable: Direct USB charging
Tactical XHP50.2 L2 LED TORCH FLASH LIGHT
XHP50.2 has more powerful than L2,it's longer than L2. L2 has a suitable body size, also as a hunting flashlight, if you are interested in it , you can find our sales-service to know more .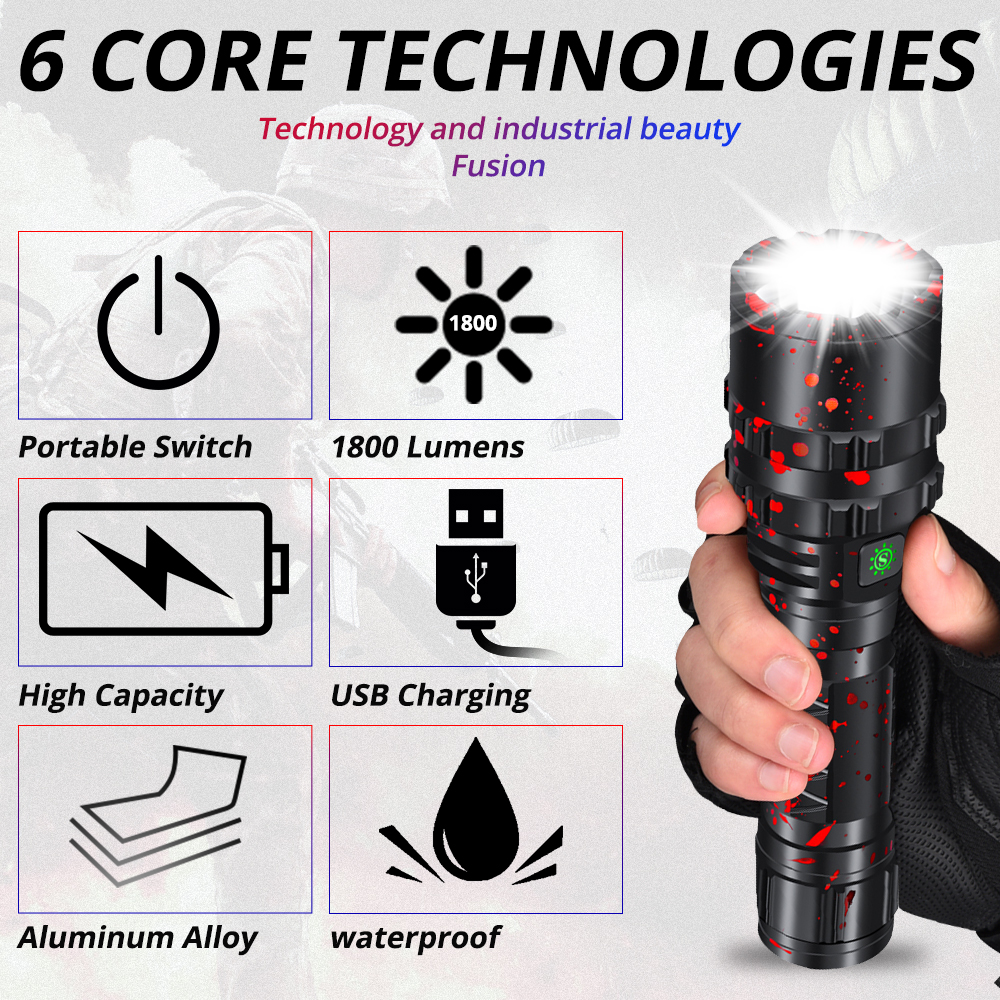 USB Rechargeable Flashlight
Rechargeable for most of USB equipment .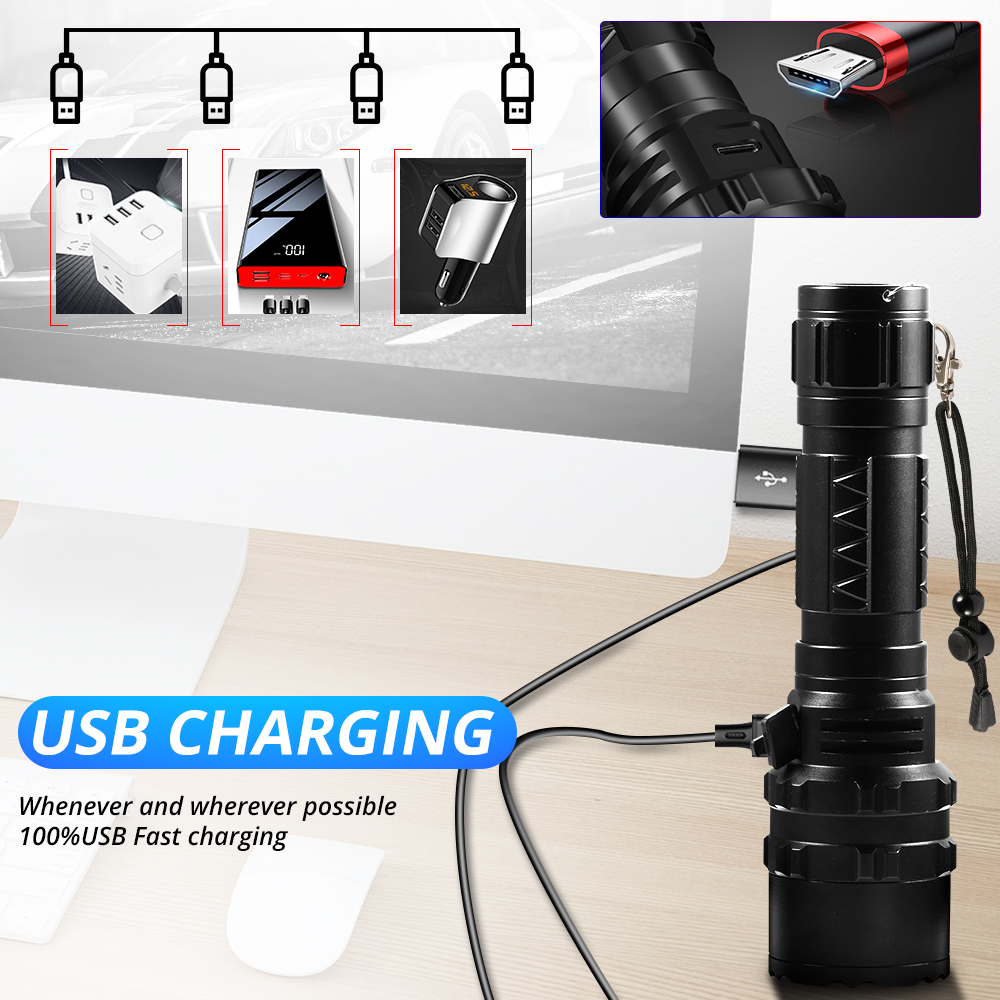 Power Display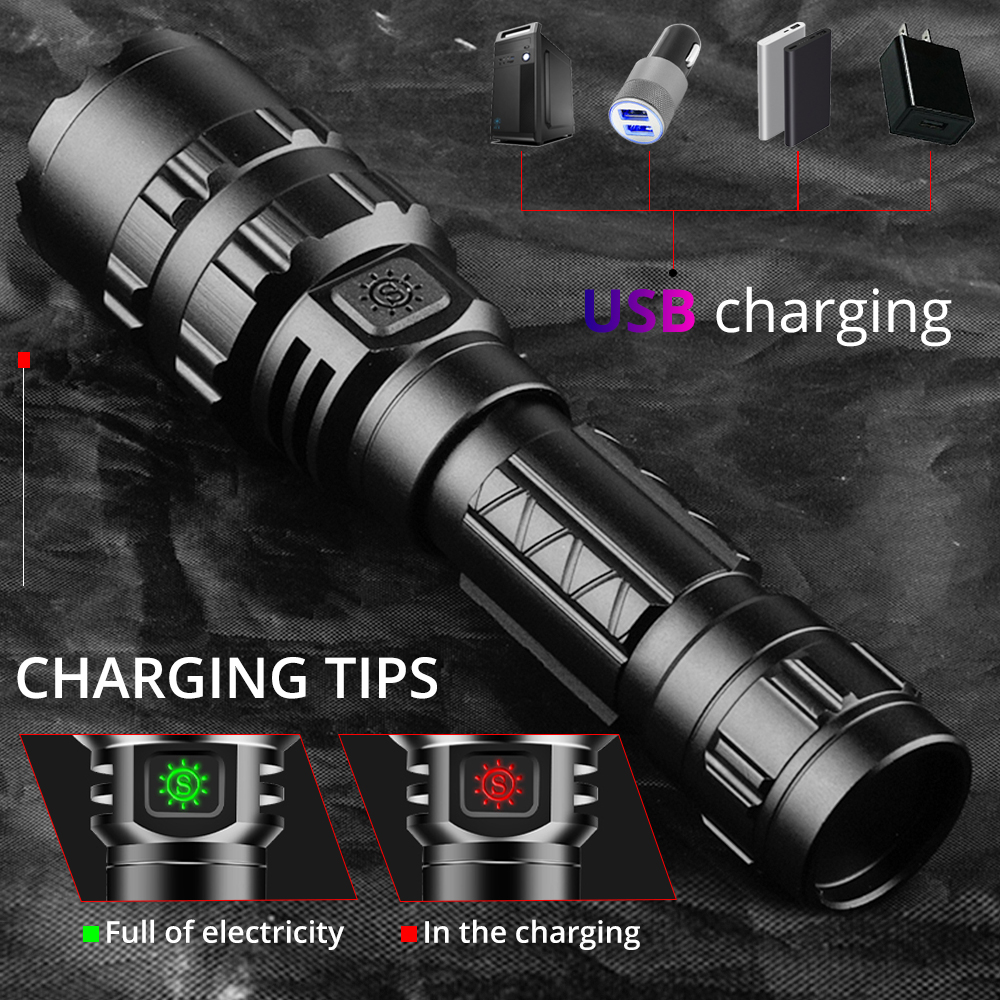 Durable XHP50.2 L2 Flashlight Body Design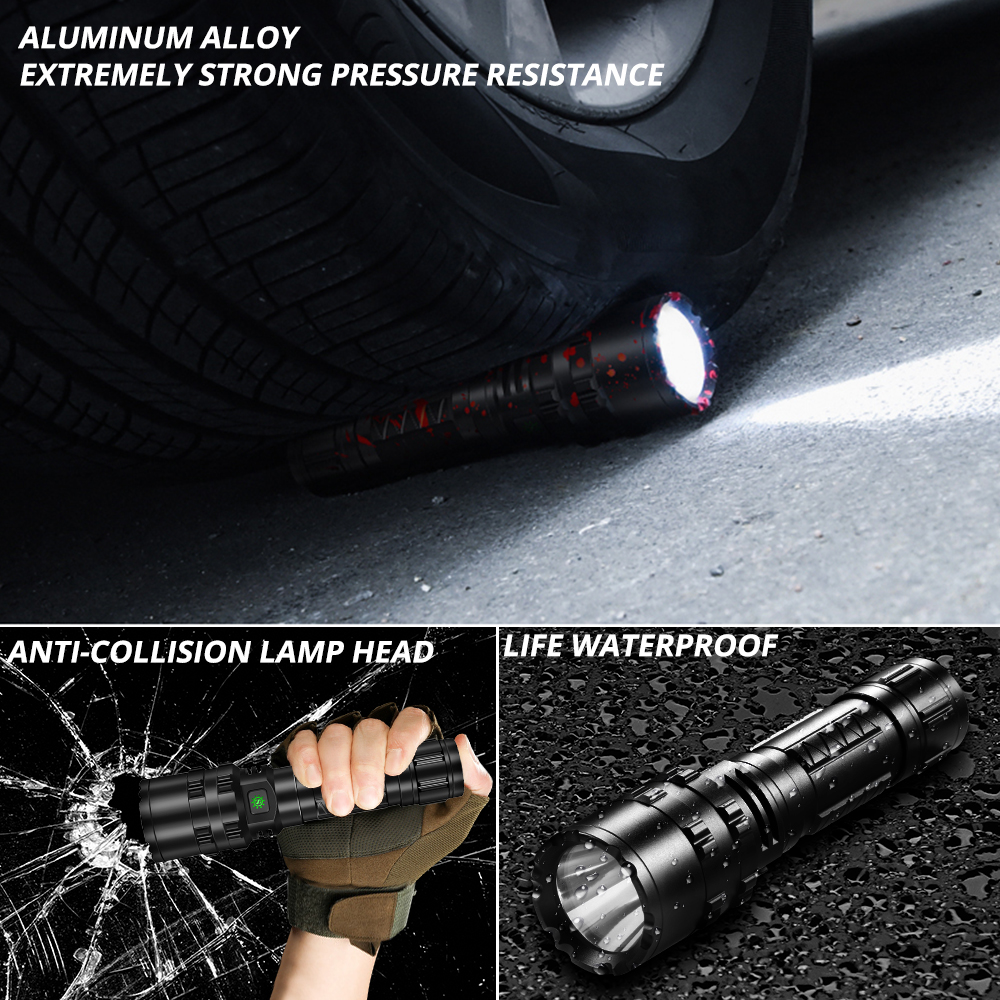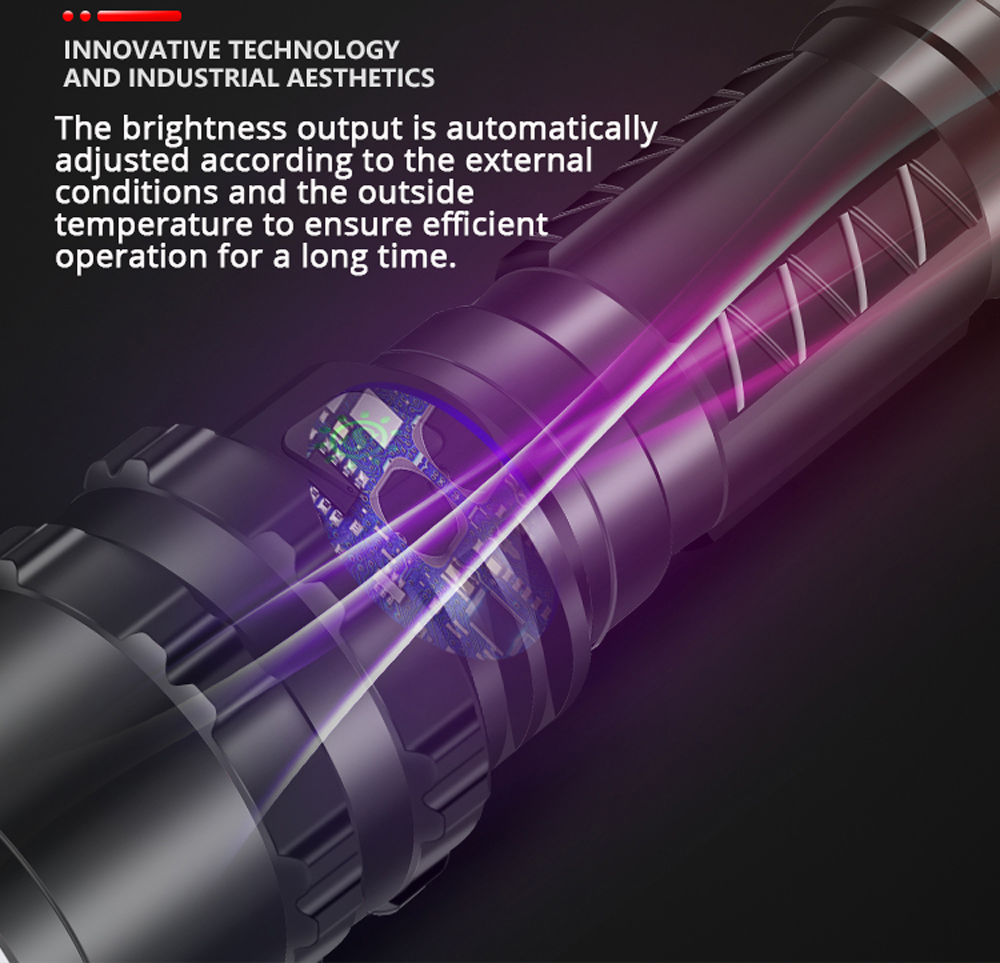 Powerful 26650 Battery Support for XHP50.2
26650 battery hold more power than 18650 battery, and it also more suitable for powerful flashlight. L2 Flashlight in this link only can use 18650 battery .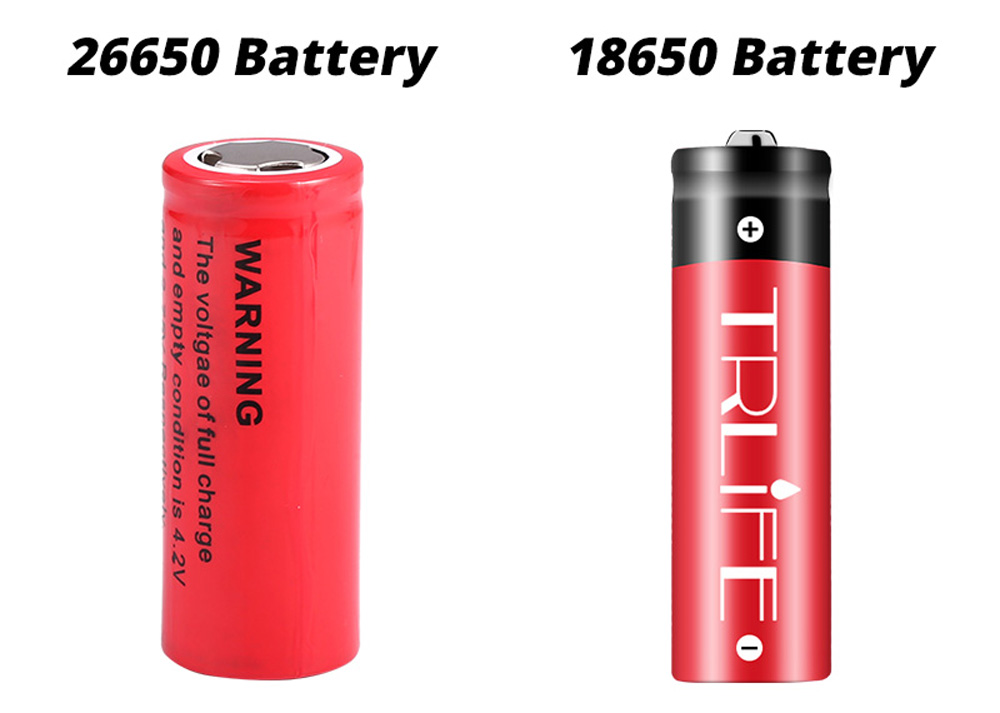 XHP50.2 VS XHP50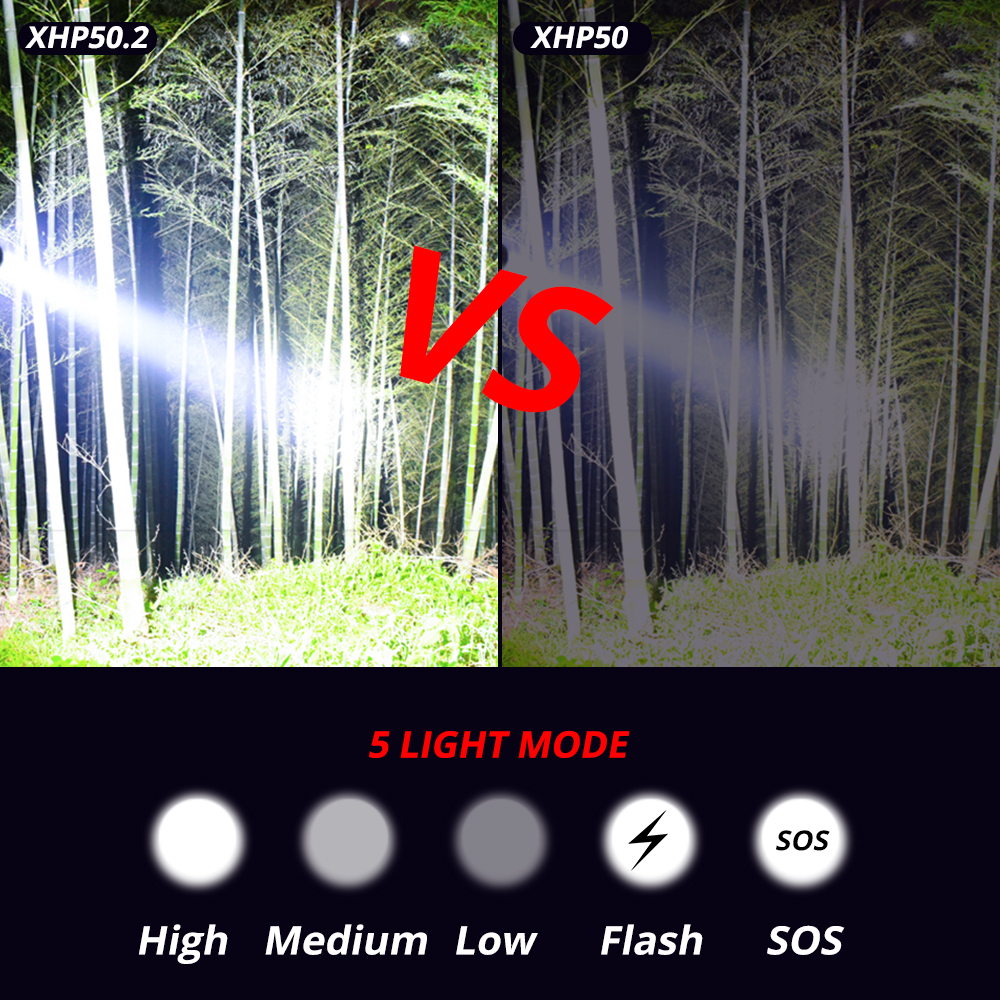 Real Shot for XHP50.2 & L2 Torch Lamp