The sand's soothing motion lowers tension, calms your eyes, and promotes patience. Each throw can produce a unique, non-repetitive dynamic picture. It boosts intellect growth and improves mood. The glass frame is both transparent and opulent. The inner frame has a distinct concave and convex feel.

"At home or at the office, the Sandpicture is an excellent option to relax. The varied and ever-changing landscapes provide an endless source of delight and intrigue. The crystals on the inside form their own universe every time you turn it around. It's a very relaxing experience to watch, and it's the ideal gift for any occasion."
It's beautiful both vertically and horizontally.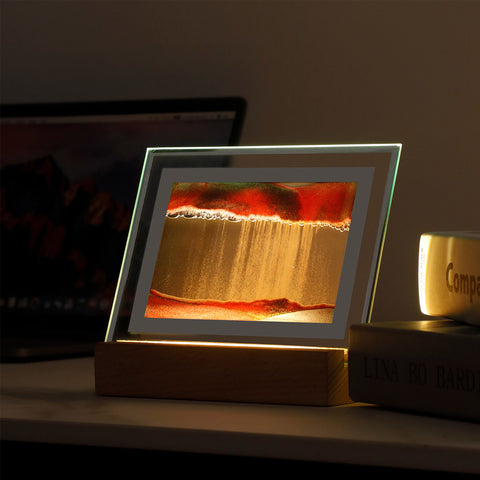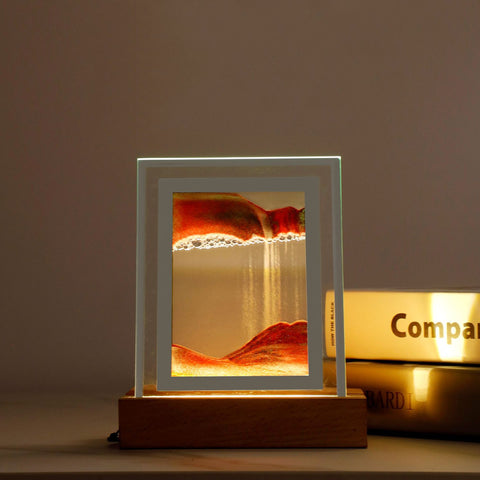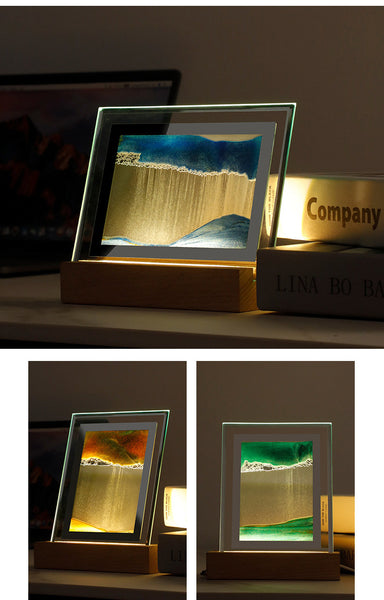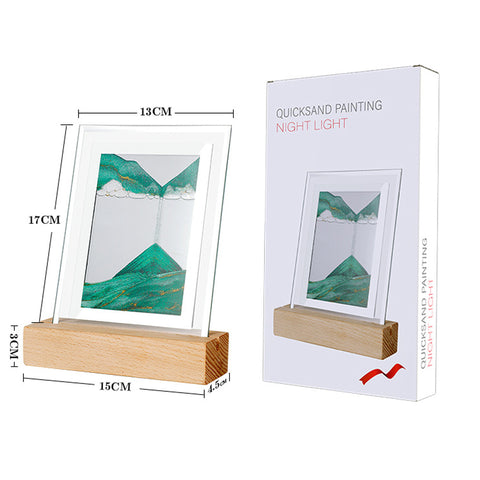 CALMING SENSORY TOY: Moving sand pictures create a new sand picture with each turn. The sand never makes the same design twice. Watching the colored sand slowly tumble down the circle is relaxing and calming to the mind, which can relieve stress, relax your eyes, and cultivate patience. give you unexpected surprise

-HIGH QUALITY: 3D Deep Sea Sand Art with LED Lamp. Lead-free high transparency glass as clear crystal as the water drop allows you to fully enjoy the beauty of quicksand. Products' detail is fine, carefully screened sand, colorful, levels clearly demarcated, flow out of the pattern of 3D effect is excellent. The sand picture stand is made of ABS material, safe and environmentally friendly, very suitable for daily home decoration

-SAND ART DÉCOR: Perfect for home and office decoration. Sand art pictures will bring a calming, natural and wonder sense to your office and house. It is soothing and interesting to watch them evolve with a new creation with every turn

-WONDERFUL GIFT IDEA: Sand painting is especially suitable for placing on the desk/Bedside table to help relieve emotions and decompression. It is also suitable for children's toys and stimulate children's curiosity. They are suitable as gifts for festivals, birthdays, and celebrations.