Being an unusual and cute piece of home decor this lamp creates a romantic and intimate atmosphere.

The custom night light will be a great gift. 
This wooden night light comes with a USB cord so that you can plug your nightlight into any USB port. 
Packing box size: 30 X 21.5 X 5 CM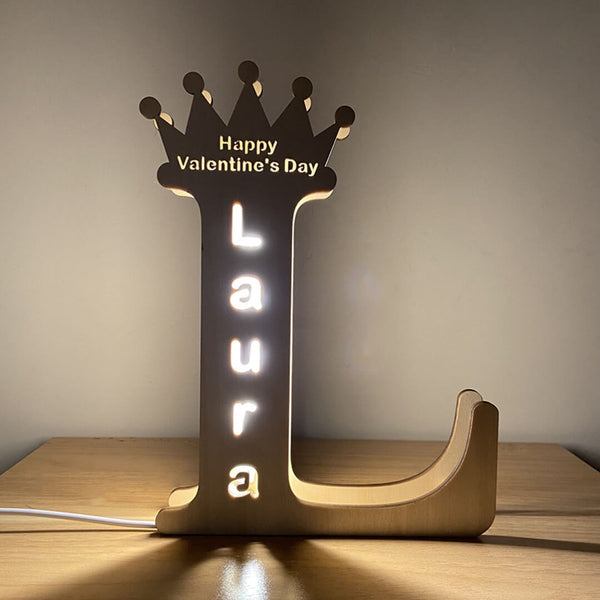 The difference between a little crown and a big crown:
On the crown(text): You can enter the text you want to write, and the display effect is like the "little crown" in the picture above, engraved at below the crown. If you don't want to write the text, the effect is just like the "big crown" effect in the picture above.
On the letters(name): You can customize your name, or write the name of the person you want to give a gift, which is very meaningful!