With each passing second, time is melting away. Inspired by Salvador Dali's work of art, 'The Persistence of Memory', this unusual Melting Clock looks like it could have come straight out of a surrealist painting! This clock has been designed to look like a very large pocket watch. This unique, vintage timepiece is perfectly balanced to hang off the edge of any flat surface securely, creating a visual 'melting' effect, but don't worry, it won't actually melt onto the floor.
Also, thanks to the clock's quartz precision movement, it keeps perfect track of the time, so unfortunately you can't blame your sleep ins or lateness on this clock!
Add A Modern, Minimalist Twist To Telling Time.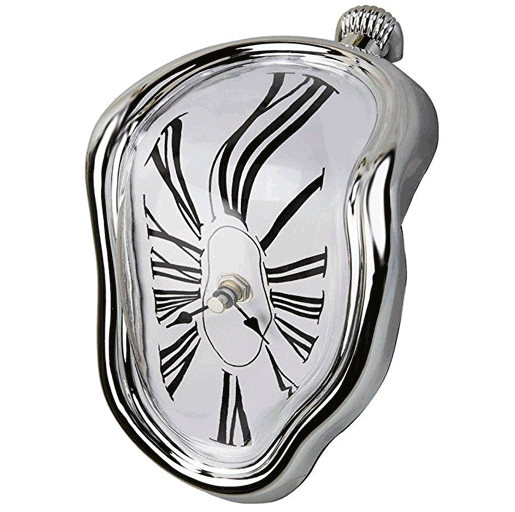 This clock is reminiscent of surrealist art, a curved surface adds a melting clock illusion that makes the clock look as if it is melting over the edge of the desktop. With its eye-catching design, this novelty clock is perfect for the waiting room, office, living or dining room, and any room of the house or workplace.
Key-Benefits:
✔️ Make your home into a seriously cool pad with the Melting Clock
✔️ It looks great on a fireplace mantle
✔️ It will be a talking point after it is placed
✔️ Adorn your wall in true modern style
✔️ A cute whimsical design
✔️ Gives the appearance of melting towards the floor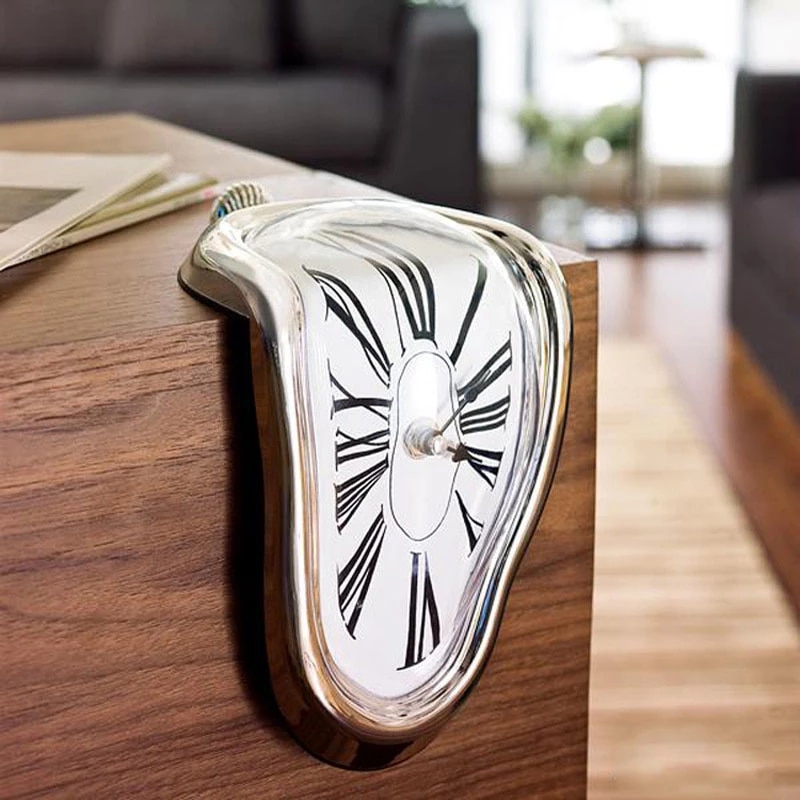 Features:
✅ Stylish Look Clock
Acrylic Mirror Surface and 3D effect make your room looks luxurious, a perfect art clock décor for your home or office.
✅ Fun and Creative Clock Decor
The melting clock is designed for use on shelves or hanging on a desk to decorative your office, home, bedroom, living room, etc. This classic shelf clock adds personality to any room.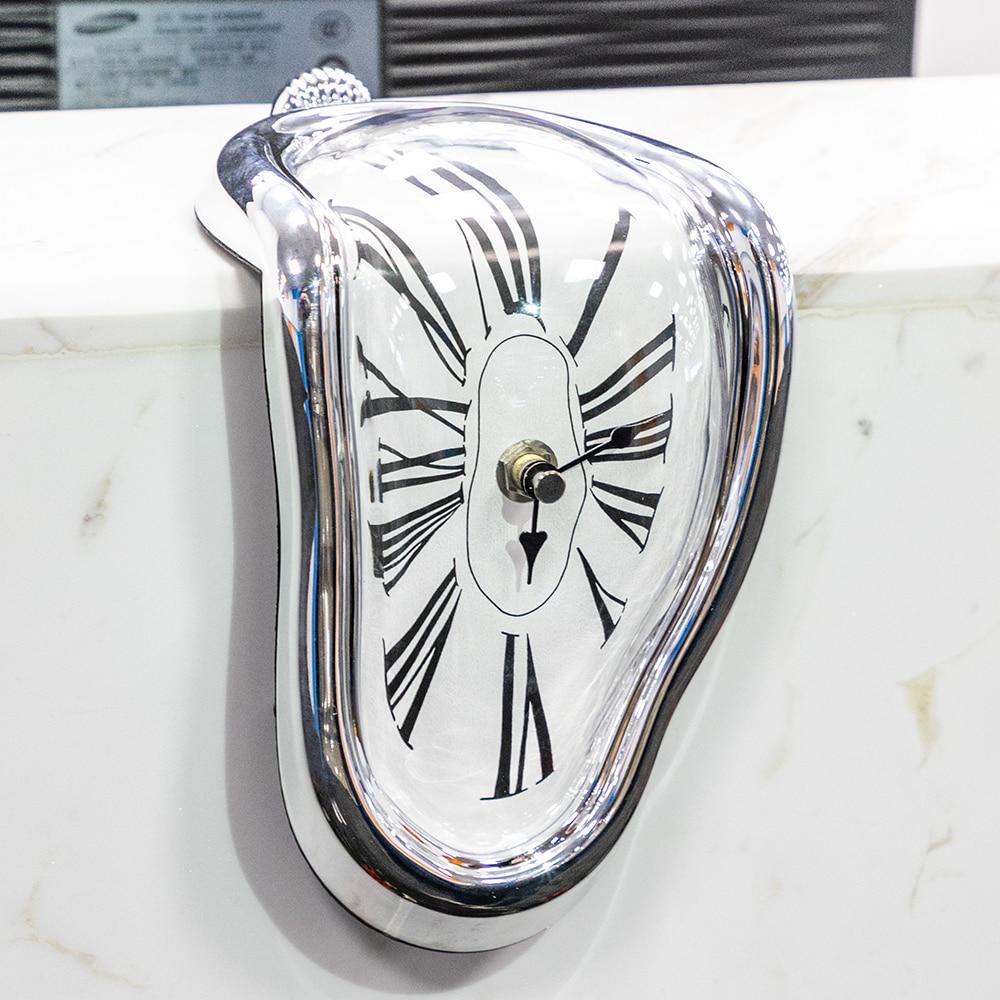 ✅ High Quality
High quality with premium material for durable and long-term use. Easy to hang on the wall and convenient to get the time. This funky design is cool enough for all ages yet practical enough for daily use. The top hangs securely from any flat surface, strong enough to be used as a book-stop.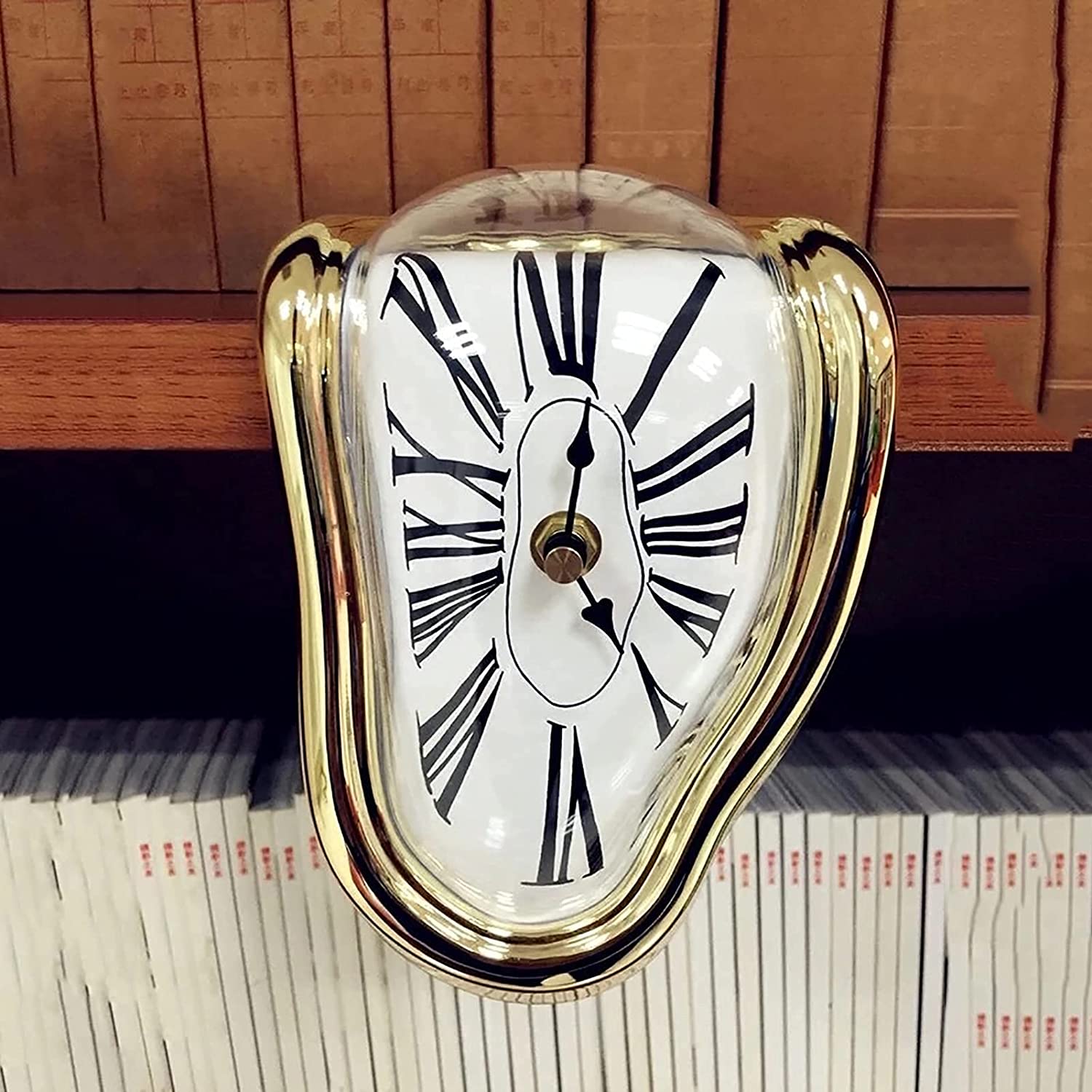 ✅ Carefully Crafted
The curved surface area creates an illusion of melting time. For some it will inspire deep thought, for others, it will be a source of good humor. The clock design is modern and classy.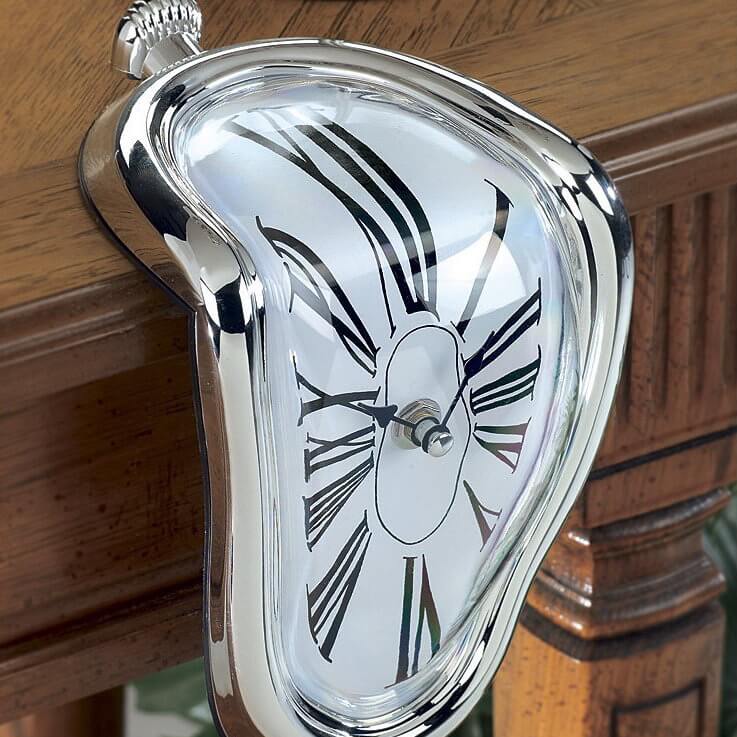 ✅ Amazing In Any Room
Suitable for living room, office or other places. A unique fantasy art will be amazing in any room. Unique gift for your loved ones.
Power Supply: 1*AA battery(Not included)
Style: Creative
Font: Rome digital
Application areas: Living room bedroom study office, etc.
Size: 175*115*145MM