Eye of The Sky projects its light on the wall, bringing serenity and chaos together in a beautiful light display.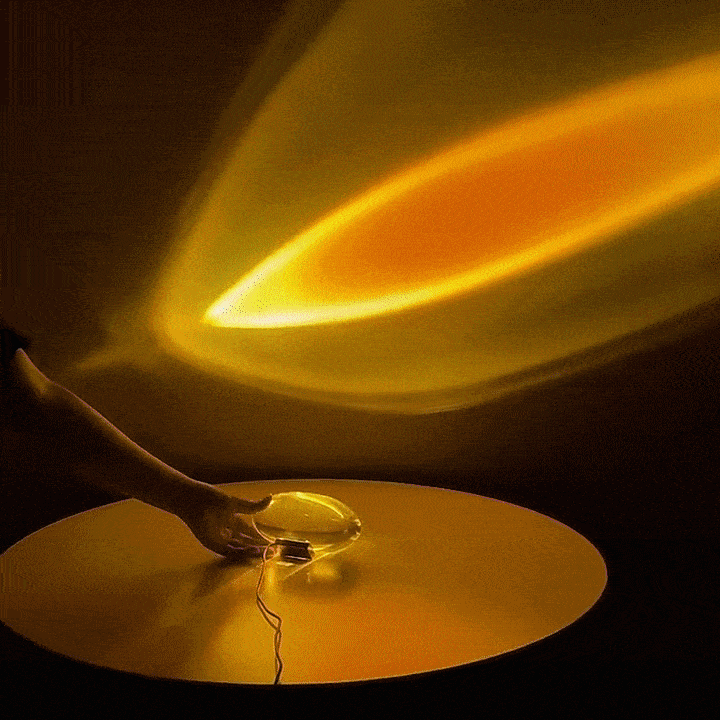 Special Lighting Effects:
You can get different lighting effects by placing them at different angles. The projector light transports you to a beautiful view in your bedroom, creating a cozy and romantic atmosphere.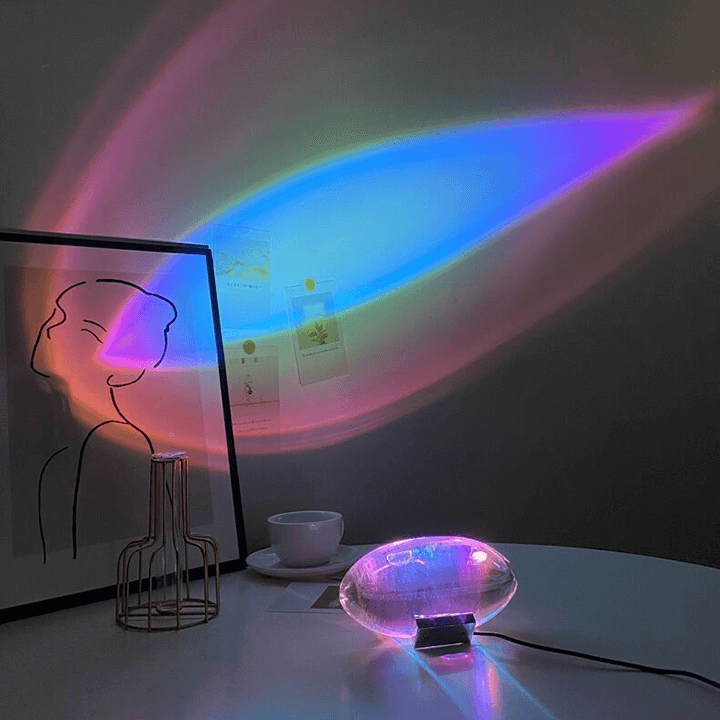 Modern Design:
Solid and sturdy base, it doesn't take up to much space and looks modern. The unique oval crystal design makes this lamp look more like a work of art. It's perfect for any decor.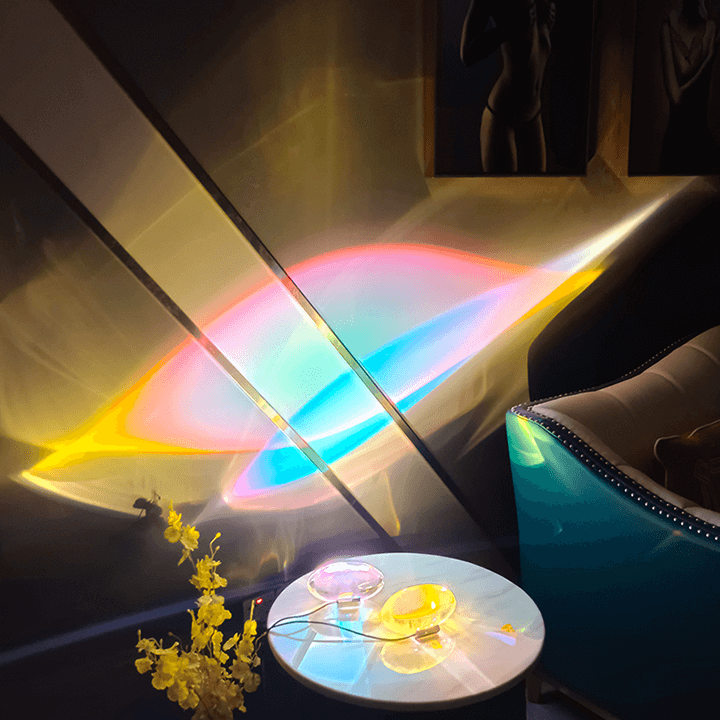 Adjust At Will:
Different shapes and sizes of sunset halos can be achieved by adjusting the lamp cap and distance. Find the best vantage point to enjoy the beautiful lighting effects.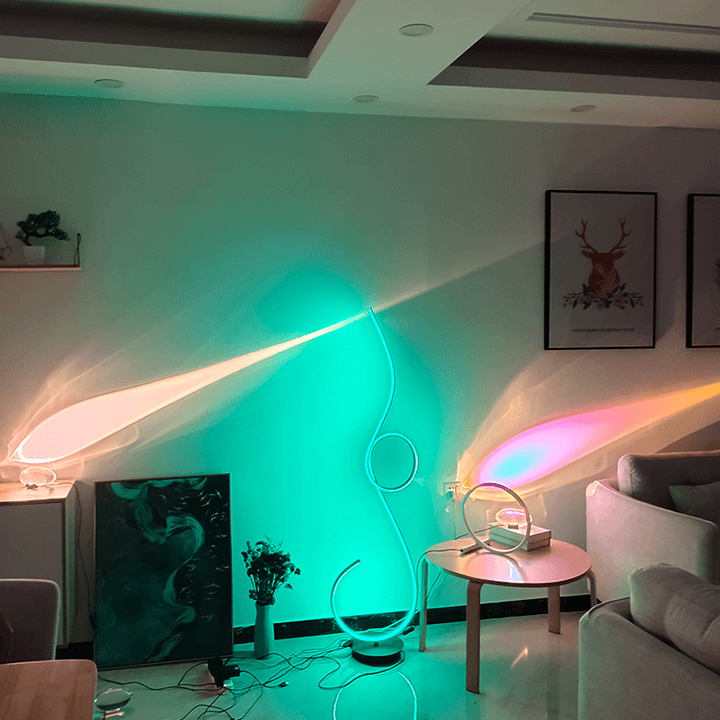 Soft Light:
The soft light is not dazzling, bringing a relaxing and relaxing feeling. This unique projection lamp provides more comfortable and natural light, perfect for lighting and live photography.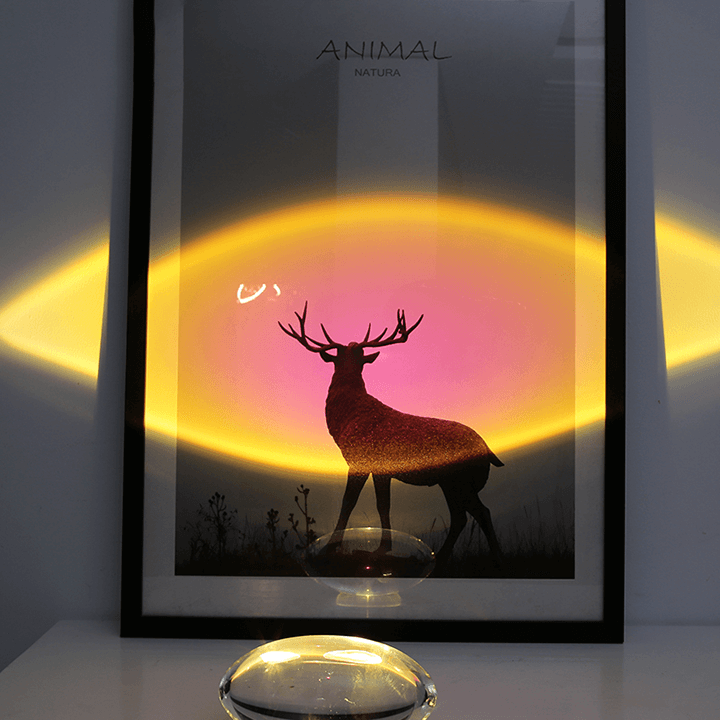 Adapt to Multiple Occasions:
With this lamp, the wall, ceiling, and floor will be cast on by the colorful circular lights. It's suitable for lighting in various spaces, such as bedrooms, living rooms, and special occasions.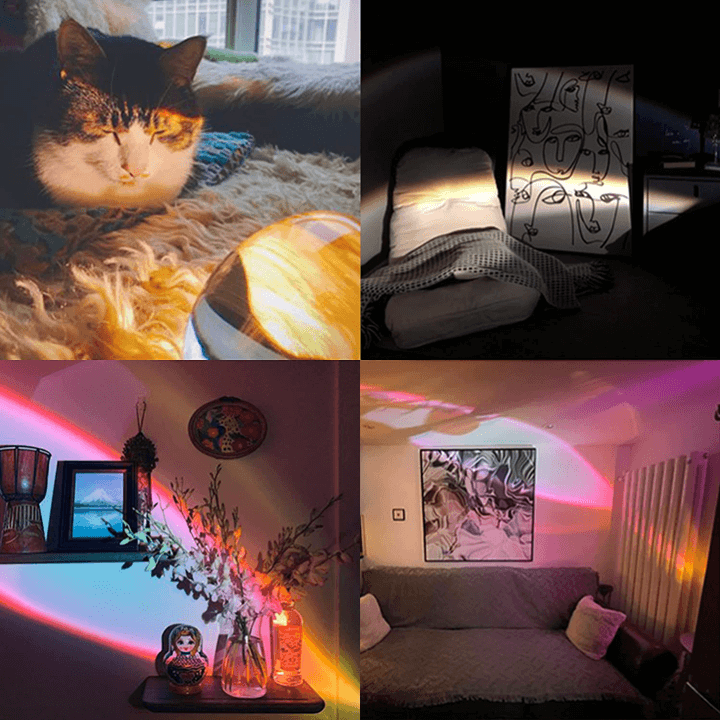 Easy to Use:
Just plug in power, and you can use it safely. The cables have switch buttons, which you can control without cutting off the power.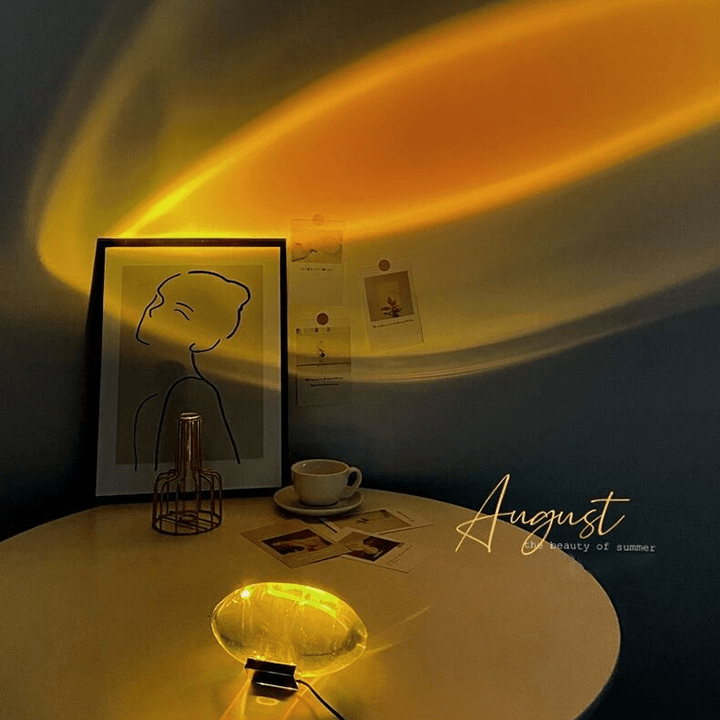 Specifications:
Size: 5×8cm | 2×3.1in, 8×15cm | 3.1×5.9in

Weight: 100g/0.22lb, 1.7kg/3.7lb
Light Coverage Area: 10-12 m²

Material:

PMMA, Metal



Lamp Source: LED
Total Wattage: 3 watts
Lamp Color: 3500K
Luminous Flux: 80 lumens
Lumens/Watt: 26.67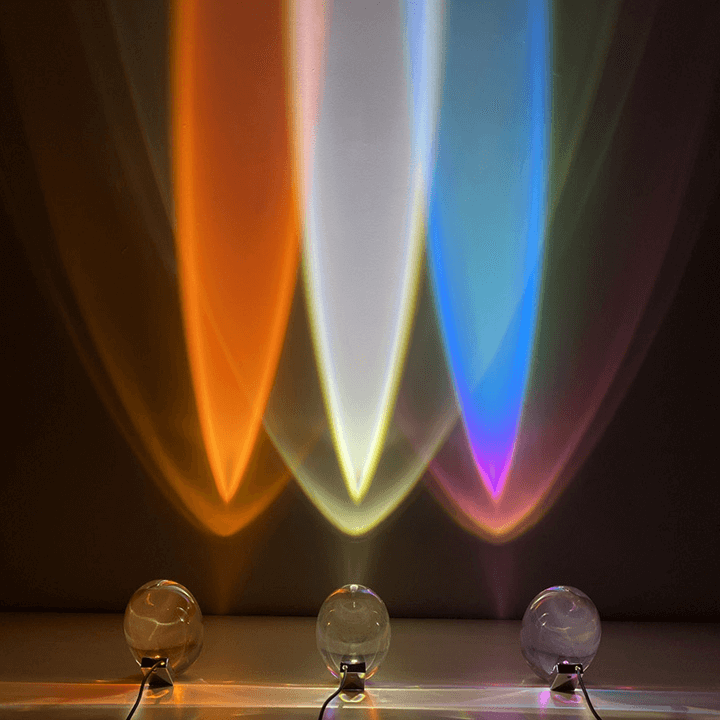 Package Included: