Elegant shape:
Wearing a beautiful wreath is elegant and gentle, and red cheeks are cute and interesting.

Elastic pull rod:
No need to pull the paper core, easy installation and disassembly, labor-saving, and convenient for paper towel replacement.

Stable hanging trough
Equipped with nail-free stickers and expansion screws, easy to install and stable on the wall.
Product parameters:

Material: Synthetic resin
Craft: hand-painted
Application: living room, bathroom, dining room, restaurant, holiday gifts
Size: 17x12x17.5cm / 6.69x4.72x6.88inches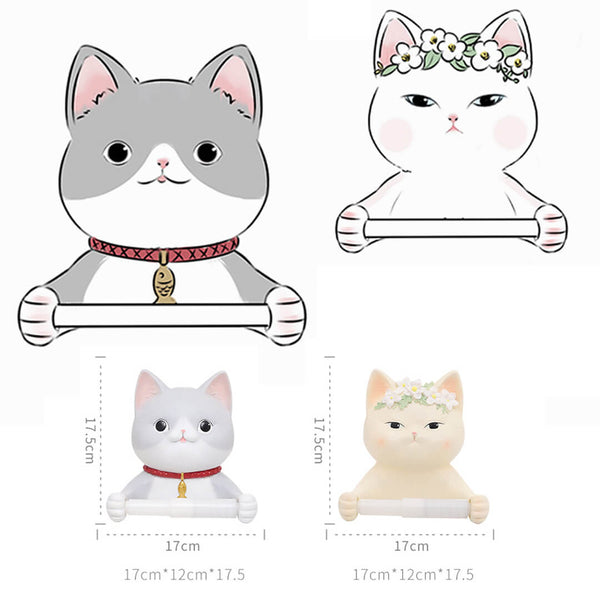 NOTE:
Before installation, please wipe the wall clean
Tear off the protective film, stick the tip down without nailing, and stick it all at once time
Press the nail-free surface to exhaust the air, wait for 12 hours, the paste will be firmer
Screw the nut to the bottom of the screw, and screw the nut to the front section, keeping the distance
Paste the 3M sticker on the back of the roll paper tube, and then clamp the hanging slot between the nut and the nut