🍄 look, your garden is full of glowing mushrooms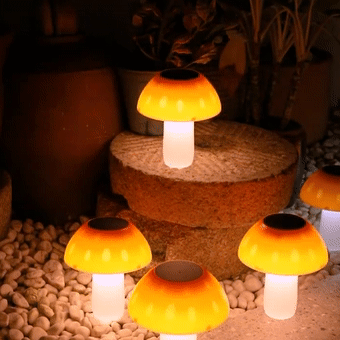 10 Years 0 Electricity Cost:
Polysilicon solar panels have a high photoelectric conversion rate and fast charging speed.


IP55 Waterproof:
Can adapt to all harsh environments. Rain, snow, sun, and wind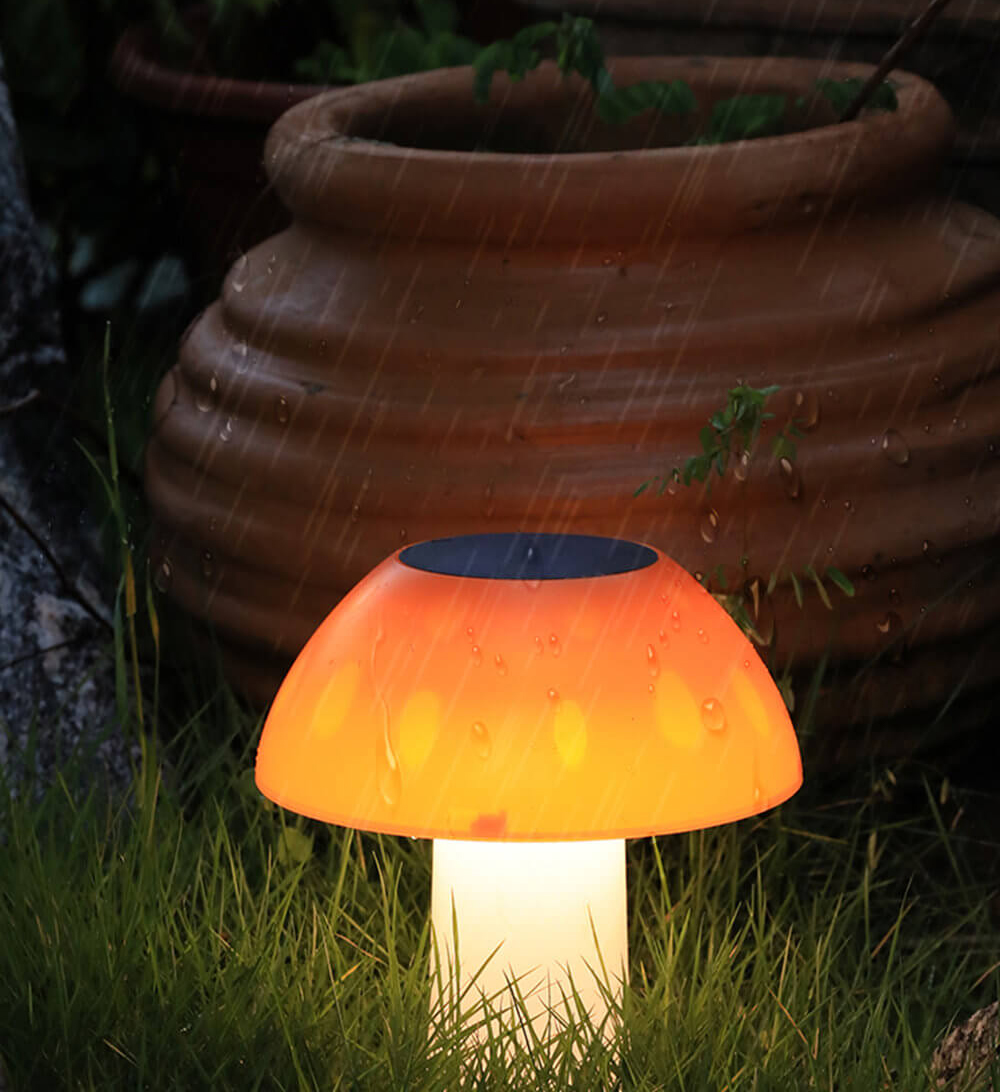 Automatic Induction:
The built-in photosensitive element will light up automatically when there is no light source. Automatically charge during the day and automatically light up at night.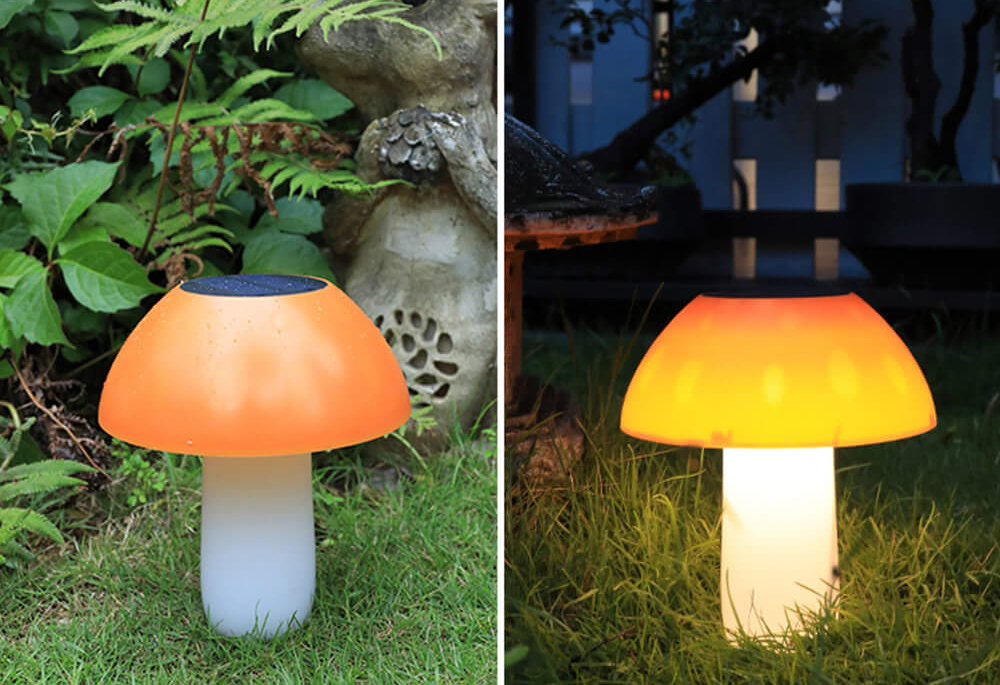 Highlight LED SMD Lamp Beads:
High-power LED wick, efficient heat dissipation, and long life. Double-line luminous brightness is high. Soft light is not dazzling.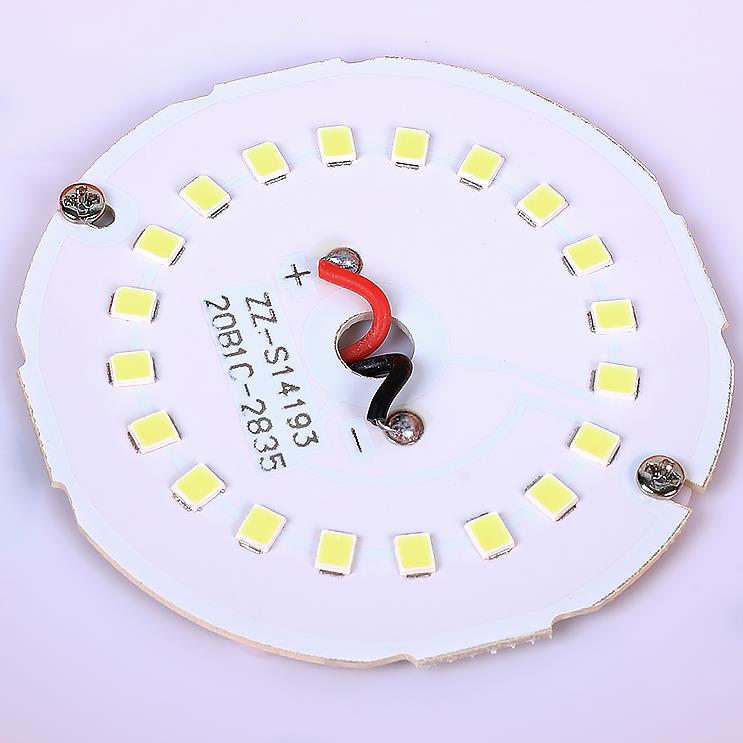 3 Levels Brightness&2 Usages:
With three switch control, you can adjust the lamp's brightness as you like to control the lighting time. Installed in the ground or fixed flat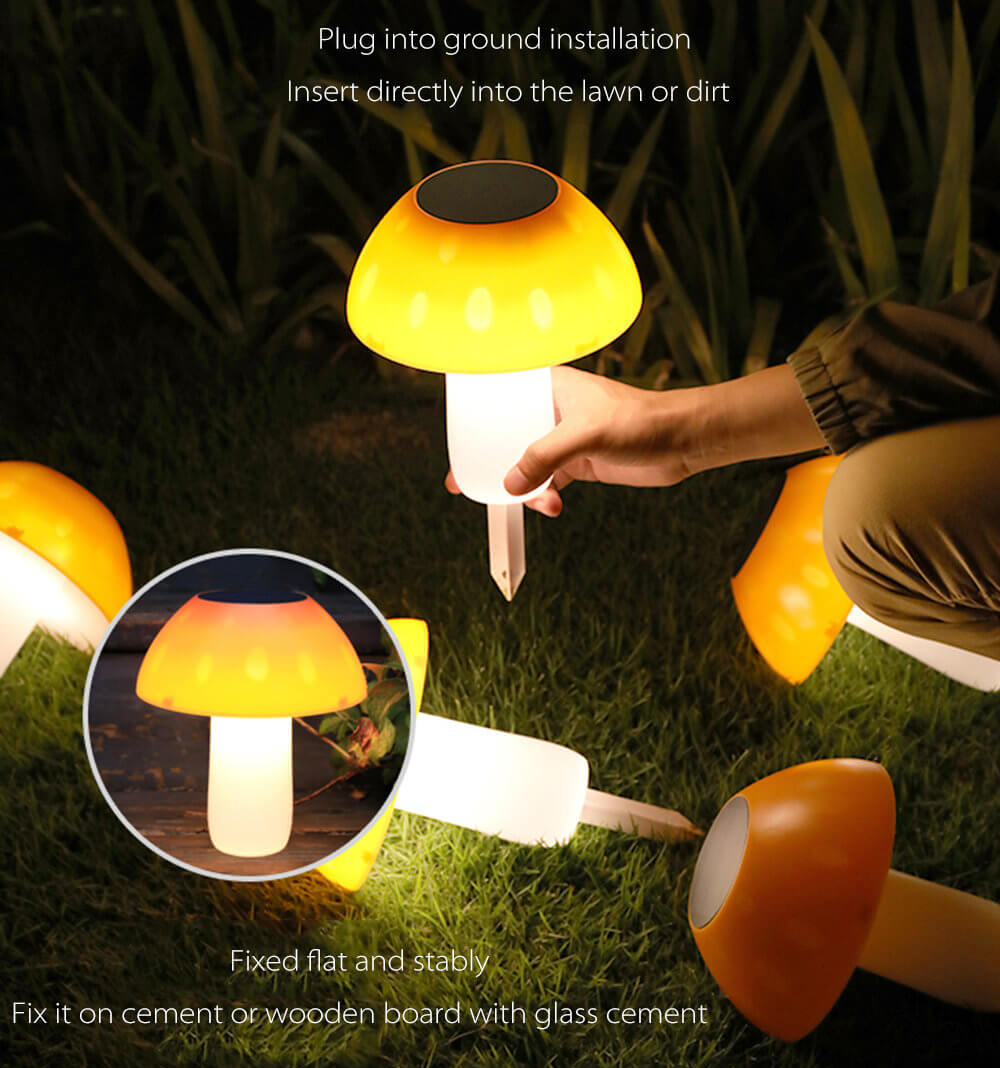 Specification:
Color Temperature: Warm white
Material: PC
Light Source: 20pcsLED
Solar Panel: Polysilicon 5V
Battery: Lithium battery 3.7V, 2200mah
Waterproof: IP55
Charging Time: 6-8 hours
Working Time: More than 6 hours
Installation Method: Ground plug, Flat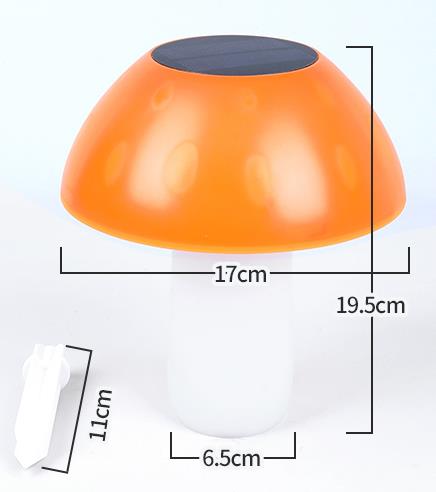 Package Includes:
1×Garden Mushroom Solar Decorative Light

1×Bracket