Windbell is a symbol of good fortune.Hand-made wind-activated chimes, with deep resonance, thick tube wall creates a more lasting deep tone.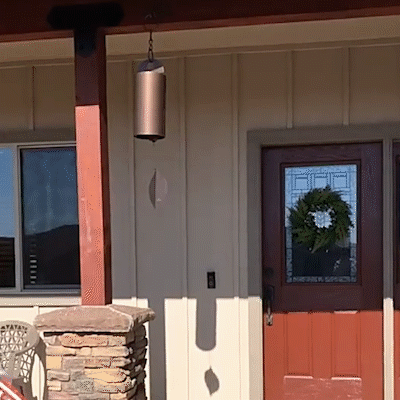 Features
High-Quality Metal Material: Wind chimes outdoor is made of high-quality metal, and the curved top structure is more designed. Not easy to fade, wear-resistant, corrosion-resistant, and durable.
Retro Fashion Decoration: Wind chimes for outside deep tone has a wonderful tone, not only can you enjoy wonderful wind chimes, but also can be used as a decoration in your home or garden, yard.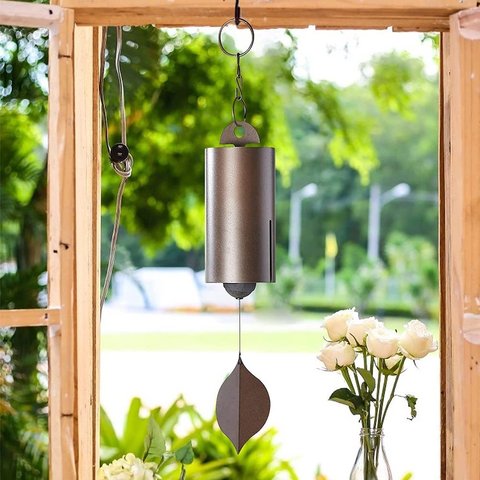 Useful & Stylish: Use as a welcome large wind chimes for outside deep tone at any entrance to your home, call the kids in for Supper, or simply hang the deep resonance serenity bell in your garden to add a rustic element.
Inner-peace Gift: Delightful with a rich and graceful sound, this metal windchime will make a great gifting idea for mom, dad, neighbors or friends on housewarming, Christmas, holiday season or any gifting occasion.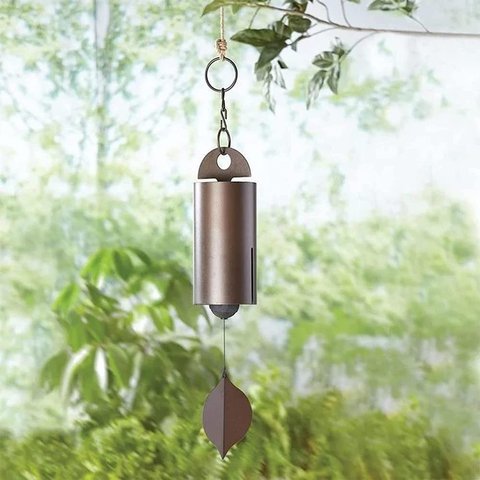 Specification
Material: High-quality metal
Small size: 24*3.5cm
Large size: 38*6cm
Package Include
1*Garden Vintage Metal Wind Chime