Scare your lawn crew with these creepy Halloween light-up skeleton hand stakes!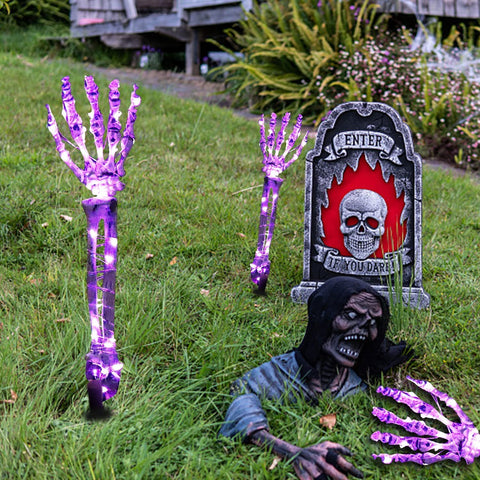 Realistic Hand Skeleton Arms Stakes
The best Halloween decorations, Halloween props for home yard lawns, and Halloween-themed parties.
Great for indoor and outdoor displays for trick-or-treaters and guests.
They glow under purple lights and are perfect for decorating and lighting outside haunted houses to create a spooky atmosphere.
Requires 3 AA batteries (not included). Place them anywhere you like, with or without electricity.
Made of high-quality plastic, the Halloween Human Bone Hand is very strong and durable and can withstand all weather conditions.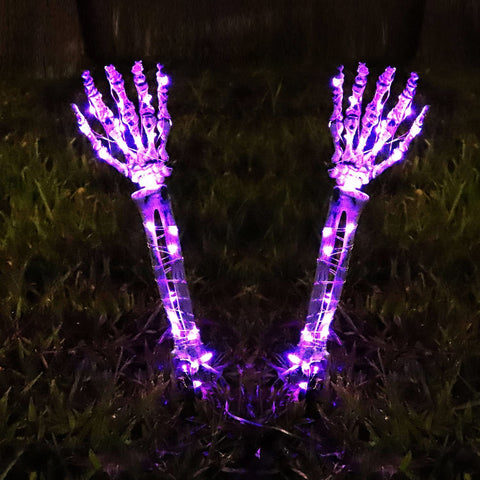 ‼️ Don't miss this Halloween decoration: realistic-looking and scary skeleton arms for any Halloween horror theme party.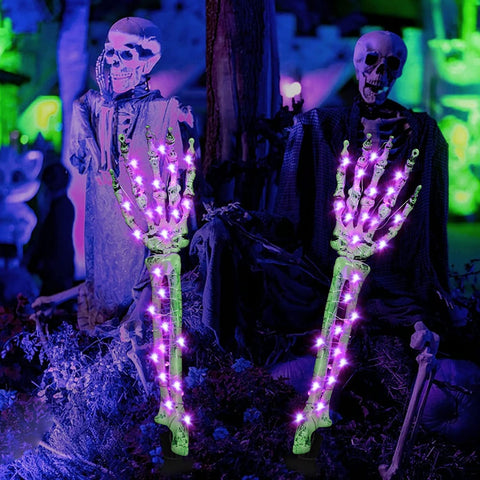 In addition, the hand skeleton model looks very realistic and suitable for human body design for medical professional display or artist use or decoration and is also a good tool to help children understand human skeleton.
Each skeleton arm has its own battery, others on the market share only one, so this use is freer and you can put them together or work individually.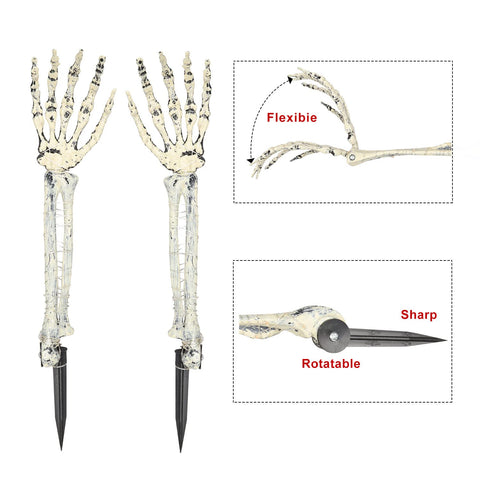 The skeleton arms with stakes can be inserted into the ground. As Halloween patio decorations, the patio stakes can be adjusted in posture when inserted into the soil. The wrists are free to bend and you can strike any pose you like - you can even scatter the skeleton pieces indoors or poke them out of a coffin or tree trunk.
Size: 2 skeleton arms with plastic stakes (each arm measures 18.3 x 3.7 inches) Material: The skeleton hands are made of durable and waterproof plastic, suitable for indoor and outdoor use, durable, safe and non-toxic.