Modern table lamp, ideal for both outdoor. The lantern takes the typical shape of a lantern, which diffuses the light in a homogeneous and suffused way as if to create a design light point ideal for summer evenings or as a luminous body in the bedroom. Available in different finishes, it is also ideal for authentically decorating a room: giving it color and liveliness.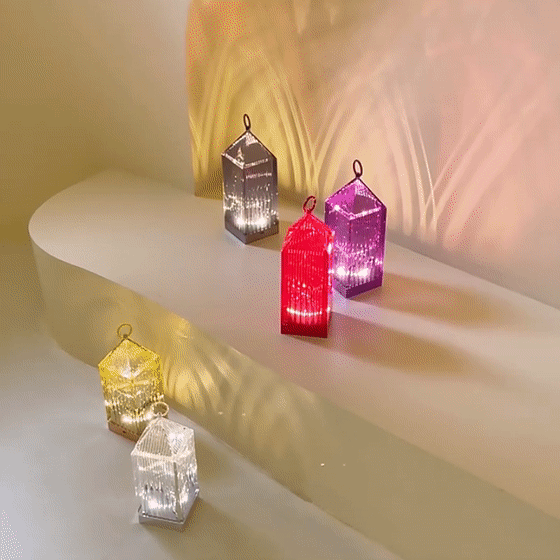 Feature:
Three-color light
Protable & Rechargeable
The top ring design can be hung
The wide chromatic range – 5 colors.
There is a guarantee of more than 9 hours of battery life.
It has an IP54 protection rating, making it suitable for indoor and outdoor use.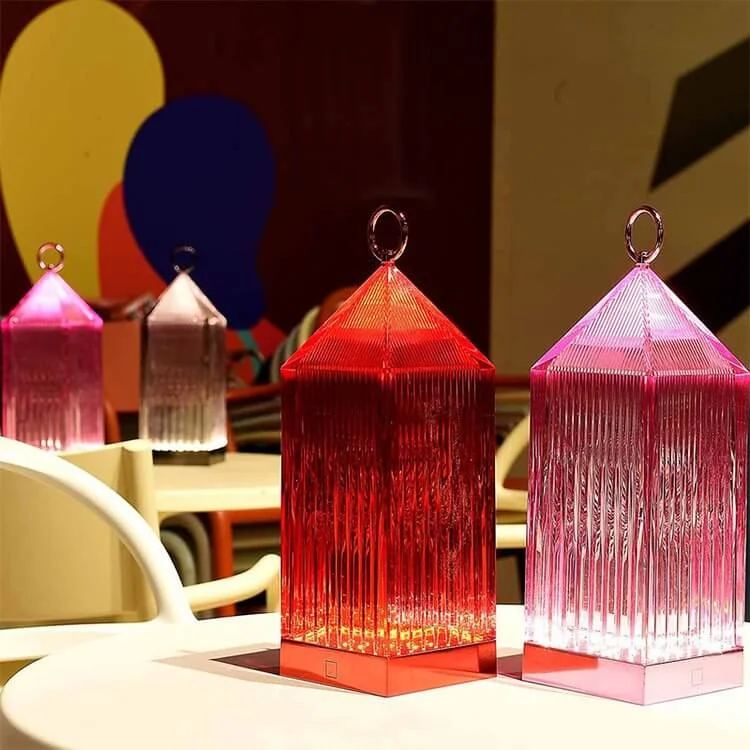 Design Concept:
Midway through our life journey, I, too, got lost and felt the need for something to light my way—a lantern, like those of olden times, simple, hardwearing, and resistant. An object to accompany me in my wanderings, a glimmer of light to follow in the gloom. It would be marvelous if this small lantern could help us face the darkness and find our way.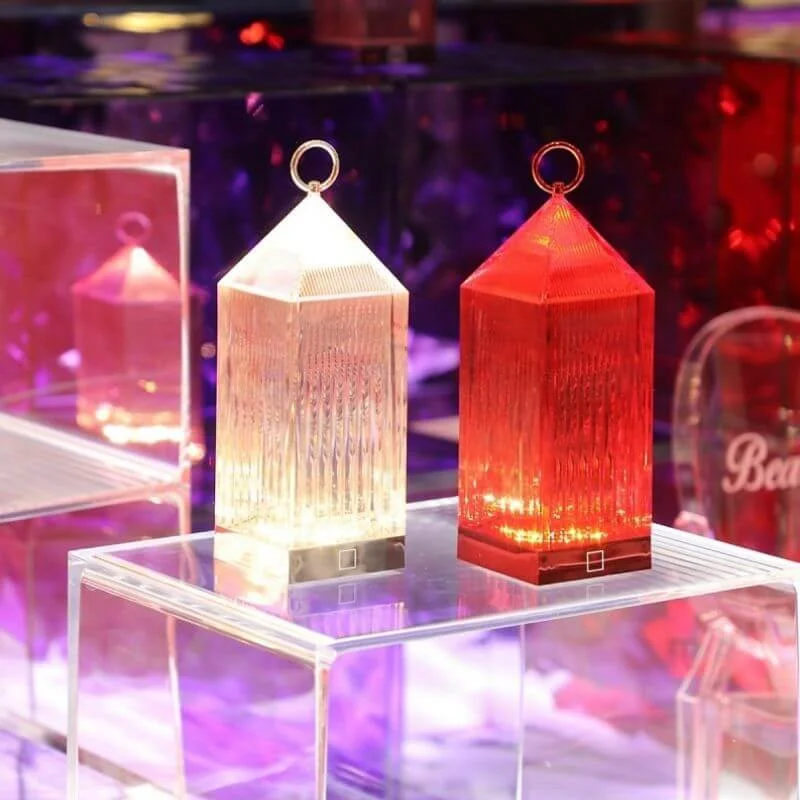 Portable & Rechargeable:
The designer combined a traditional lantern shape with modern materials. The portable lamp is transparent and uses LED lighting. It is portable because it is chargeable, avoiding the need to plug it in and making it easy to transport to any place desired.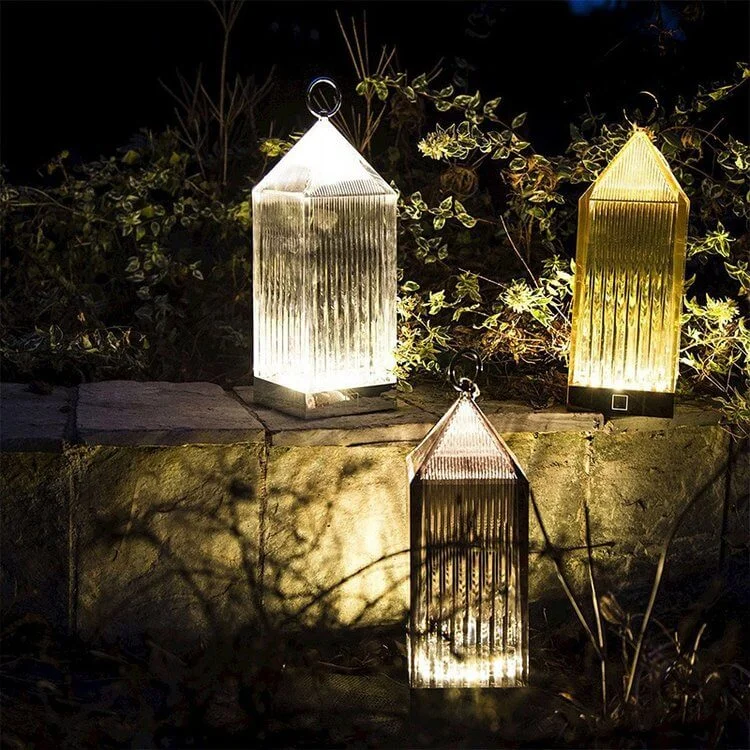 Wide Chromatic Range:
There are as many as five colors for you to choose from. Add vibrant colors to your home to match your everyday mood.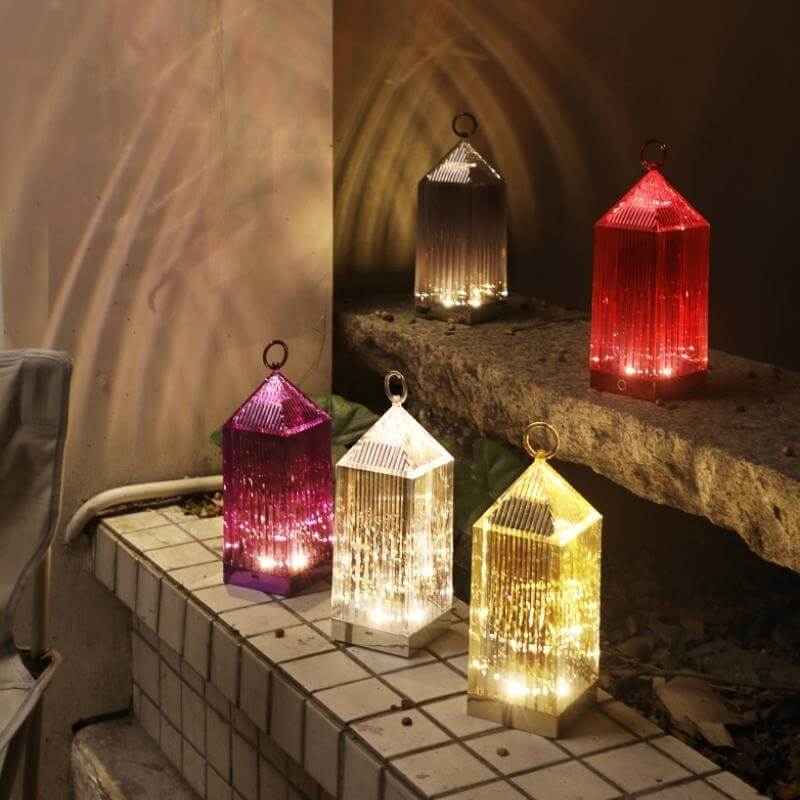 Hangable Design:
The classic lantern shape with the top ring design can be used as a pendant lamp or placed outdoors.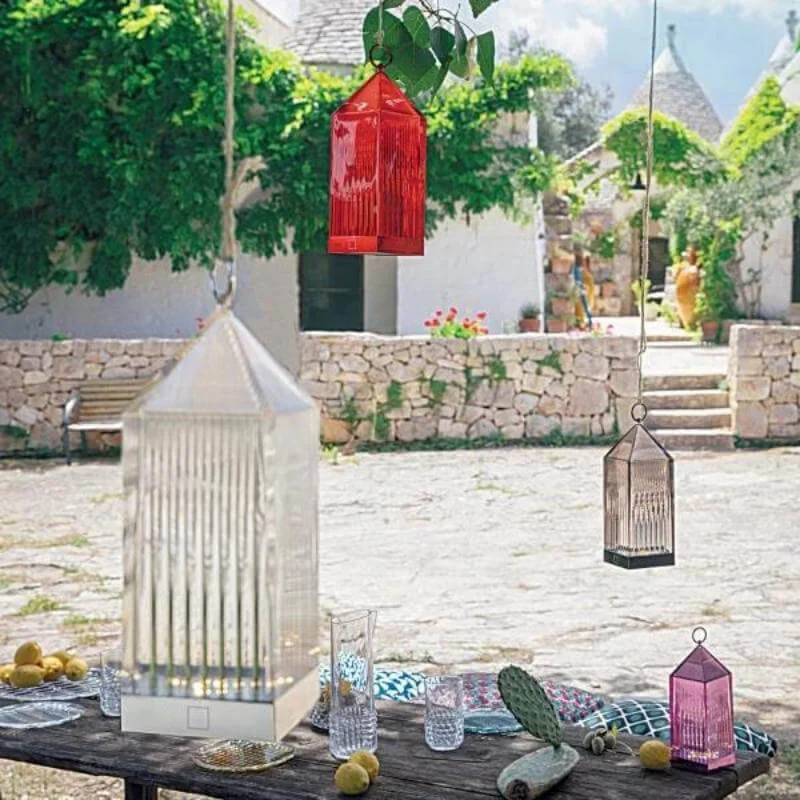 IP54 Waterproof:
The table lamp is IP54 waterproof, can deal with all kinds of bad weather, and is suitable for indoor and outdoor use. Ideal for bedroom, living room, dining room, terrace, hotel, etc.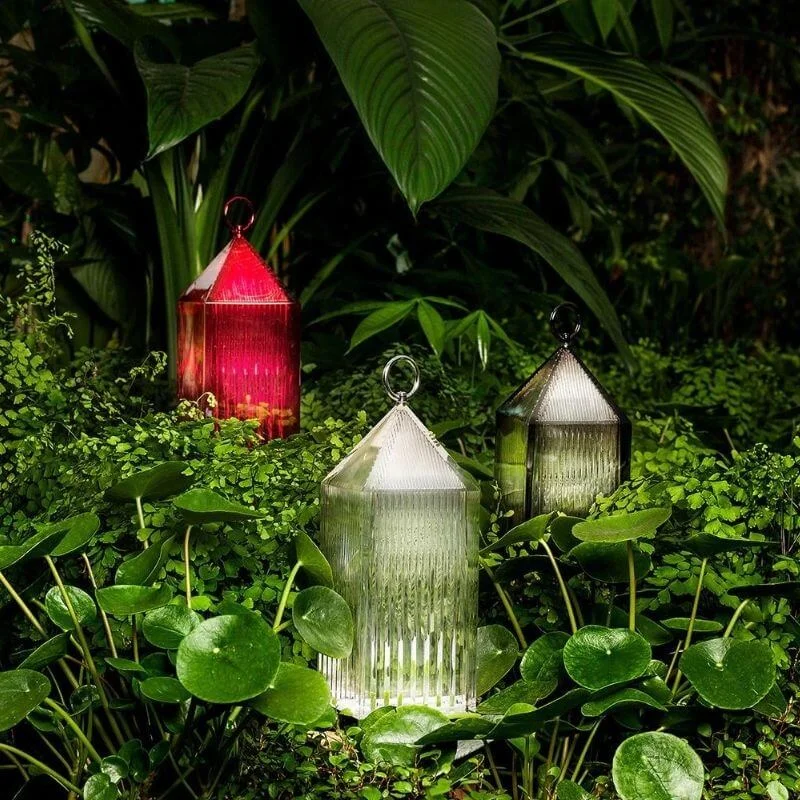 Specification:
Material: PMMA, Metal
Color: Red, Purple, Transparent, Gold, Gray
Waterproof: IP54
Power Supply: USB rechargeable
Weight: 900g/1.98lb
Size: 9.5×29cm/3.7×11.4inch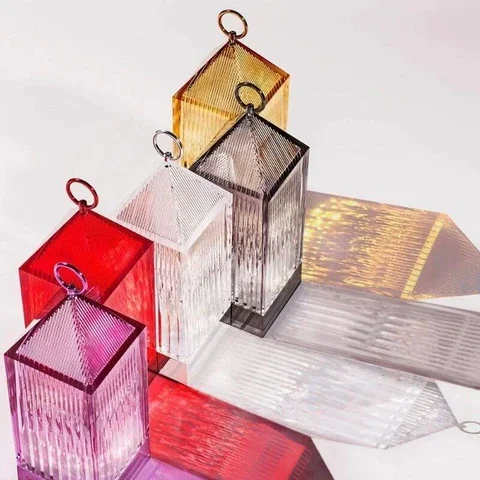 Package Includes:
1×LED Rechargeable Portable Crystal Lantern
1×USB charging cable