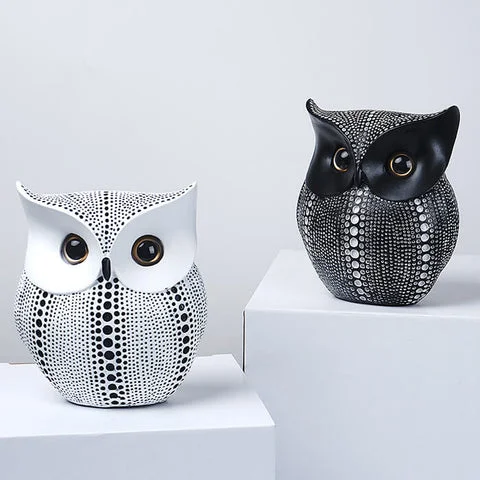 This resin owl sculpture is a perfect gift for yourself if you love owls. Dots Art Design and handpainted with excellent detail and craftsmanship. Just place it on the place you like, such as bookshelf, fireplace mantel, TV cabinet, windowsill, nightstands, table, desk, desktop, coffee corner bar table, entertainment center, etc.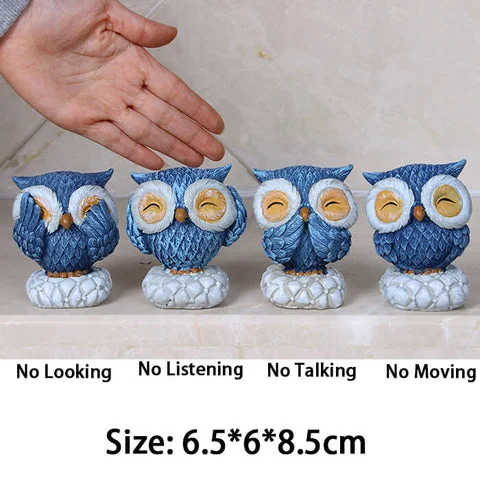 These adorable owl figurines are also perfect gift ideas for Christmas, birthdays, Valentine's day, Anniversaries and what have you! People will fall in love with this wisdom symbol owl statues.
Style: Dots design.
Masurement: 5.1"L/2.7"W/5.8"H, approximately.
Usage: Sophisticated Ornament, ideal for home decor, room decor, kitchen decor, bathroom decor, bedroom decor, office decor, living room decor, western decor, house decor.