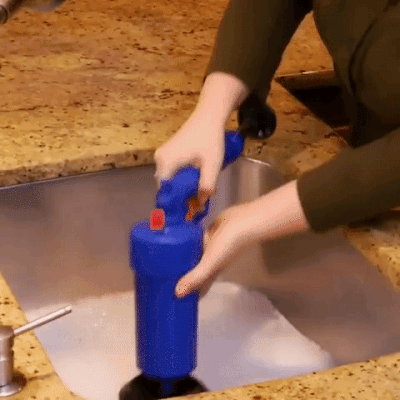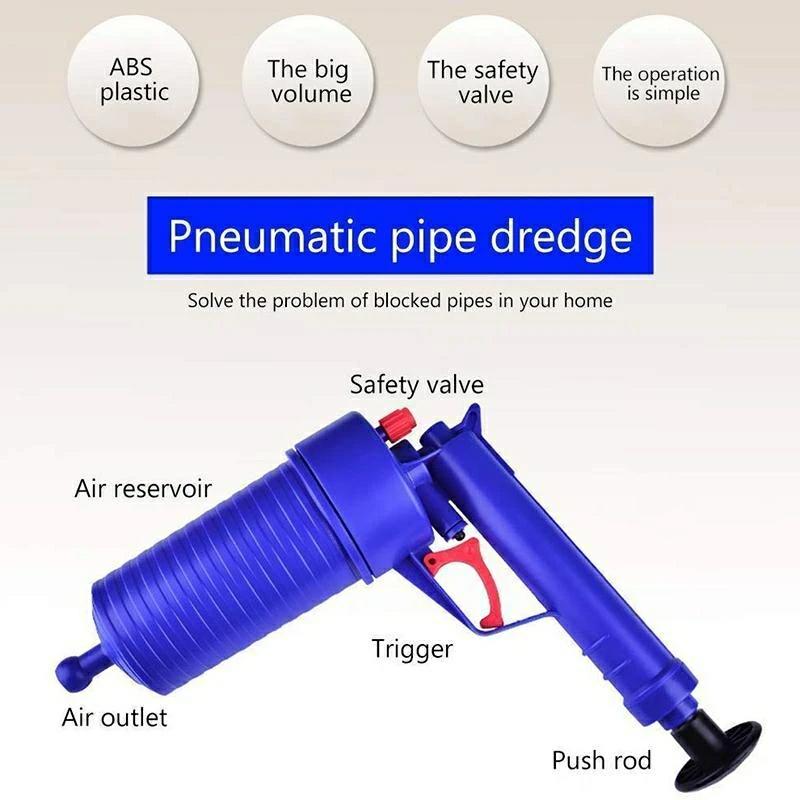 High-Quality Air Power Pump Pipe Dredger, 4 natural rubber blocked head, durable and easy to use, suitable for the toilet, washbasins, sewers, bathtubs, floor drains and blocked pipes.
The unique pipe dredger tool uses the power of high-pressure compressed air to blast away the toughest clogs in your drains in seconds. Just pump the drain blaster and squeeze the trigger for 15-25 seconds, the clog is gone instantly.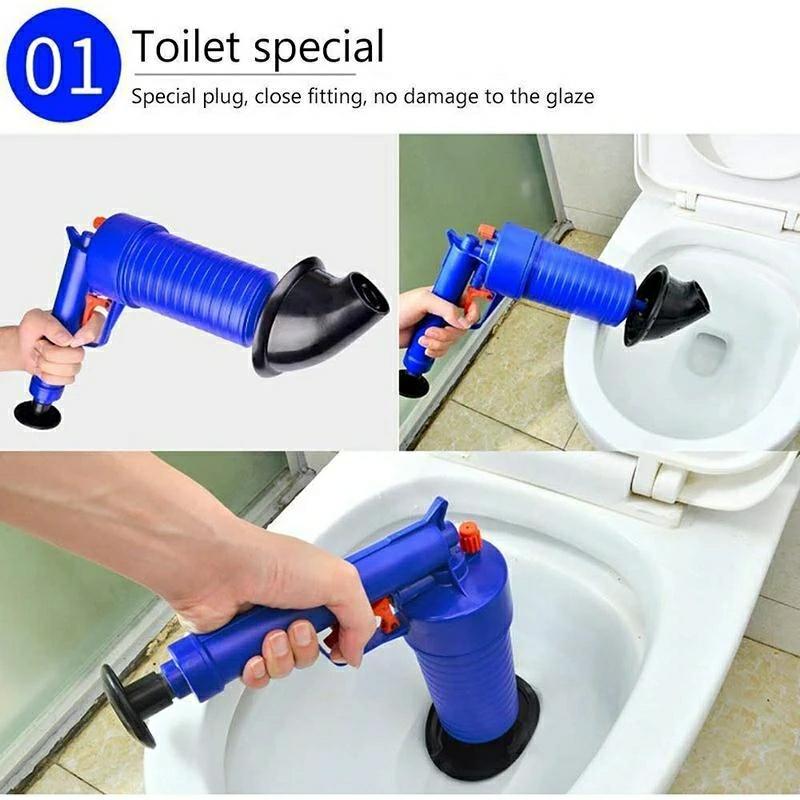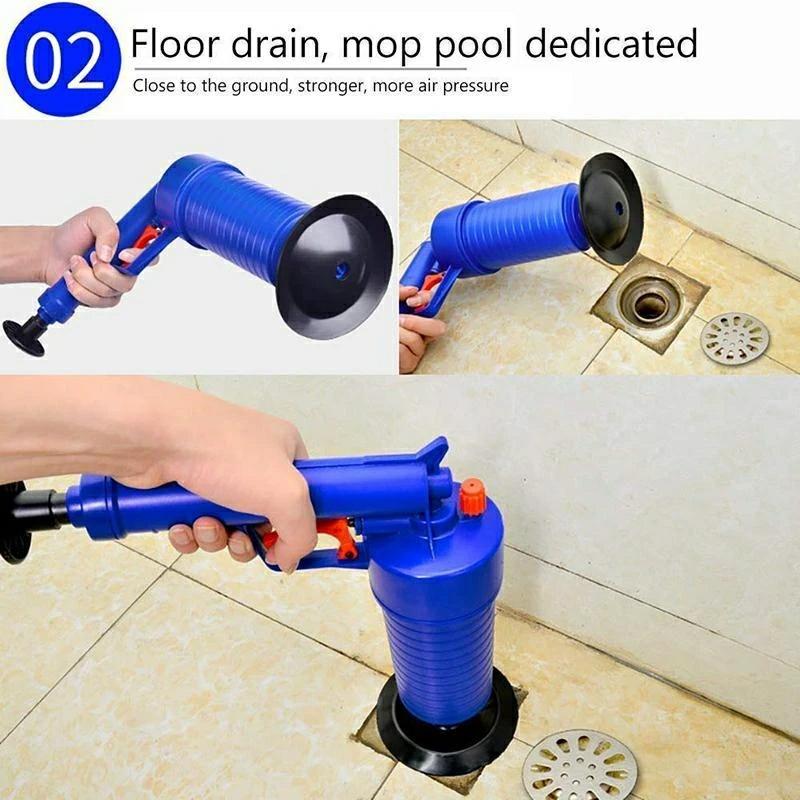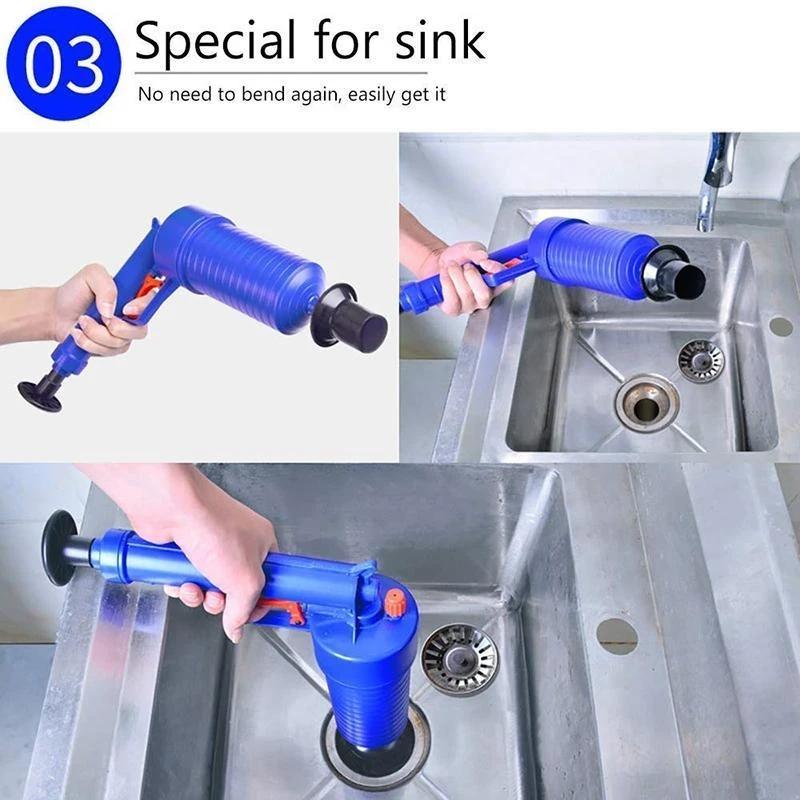 The Toilet and Pipe Plunger Set comes with a pair of rubber gloves, it can deal with various blockages caused by all sorts of rubbish such as hair, cloth, tea, leaves, grease, oil dirties and so on. No need to pay big bucks for the plumber anymore.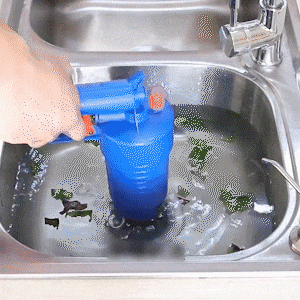 Note: The suction cup mouth should be tightly sealed with the toilet mouth or the pipe mouth, otherwise, it will leak air. You can add some water to make the suction cup completely immersed in the water.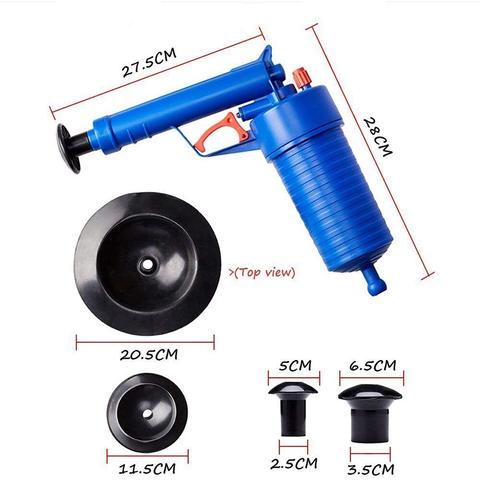 SPECIFICATION:
Material: ABS + rubber
Weight: 850g
Size: 275 x 95 x 280mm
PACKAGE INCLUDES:
1 x Toilet Plunger
4 x Different Models Suction Cup