😈Halloween is coming, don't forget to give something to your family and friends as it is a must-have gift.🎁
Helmet holder in burnt wood with a skull molded in resin with a door for the jacket, key holder and glove holder. Enrich your interior and give it a stamp. Your friends will compliment you on your interior decoration.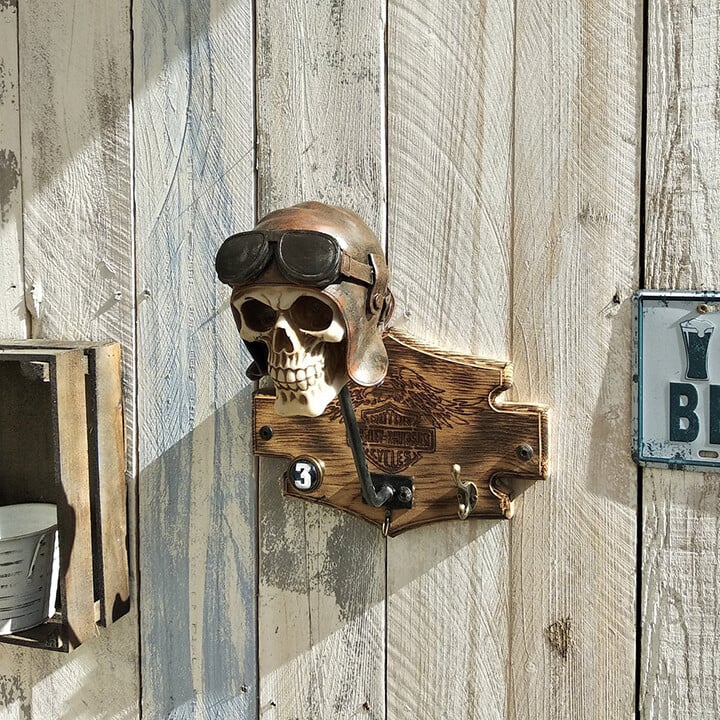 All our decoration is done manually. We implement the best materials by focusing on recycled materials. Perfect for a gift or a change of decoration in your rooms. They bring a warm atmosphere that looks like you.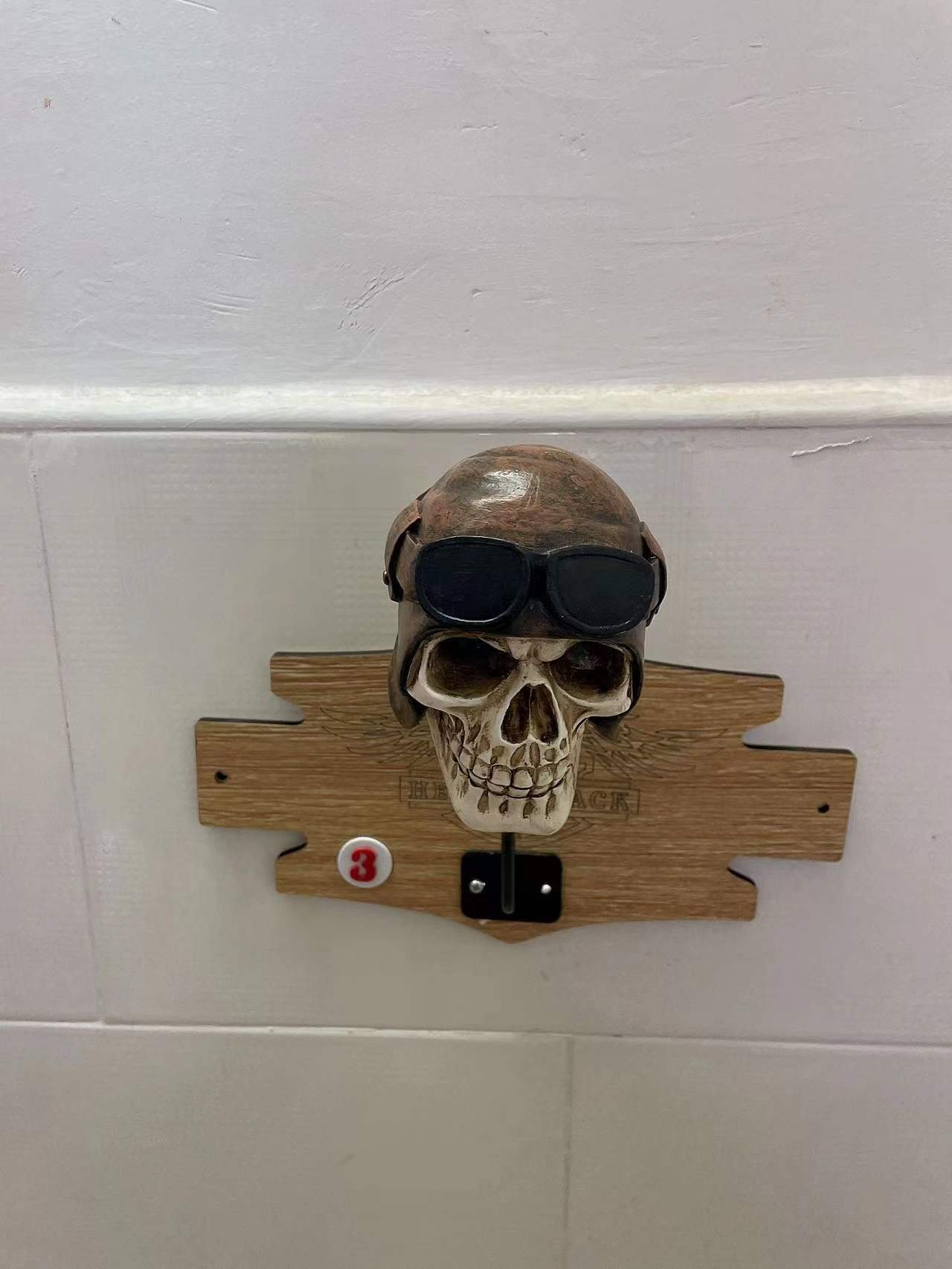 You can put your motorcycle helmet on top of the skull. The skull also draws attention when the helmet is not present.