🔪🔪Recover your worn knives and turn them into professional tools in seconds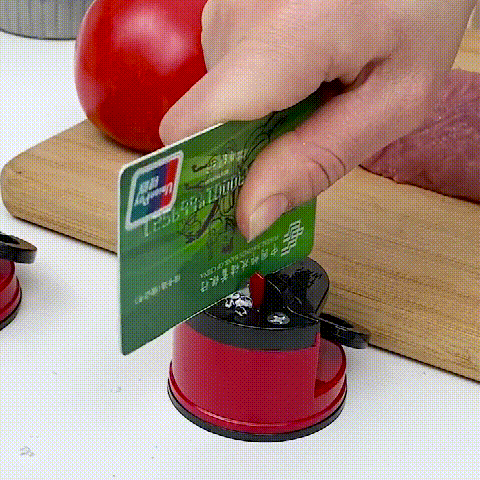 ✅The two independent arms made of tungsten carbide adapt to your knives better than any conventional whetstone.
You can use it to sharpen any type of staright knife quickly and easily . It has a strong suction pad mount which helps to make safe for use.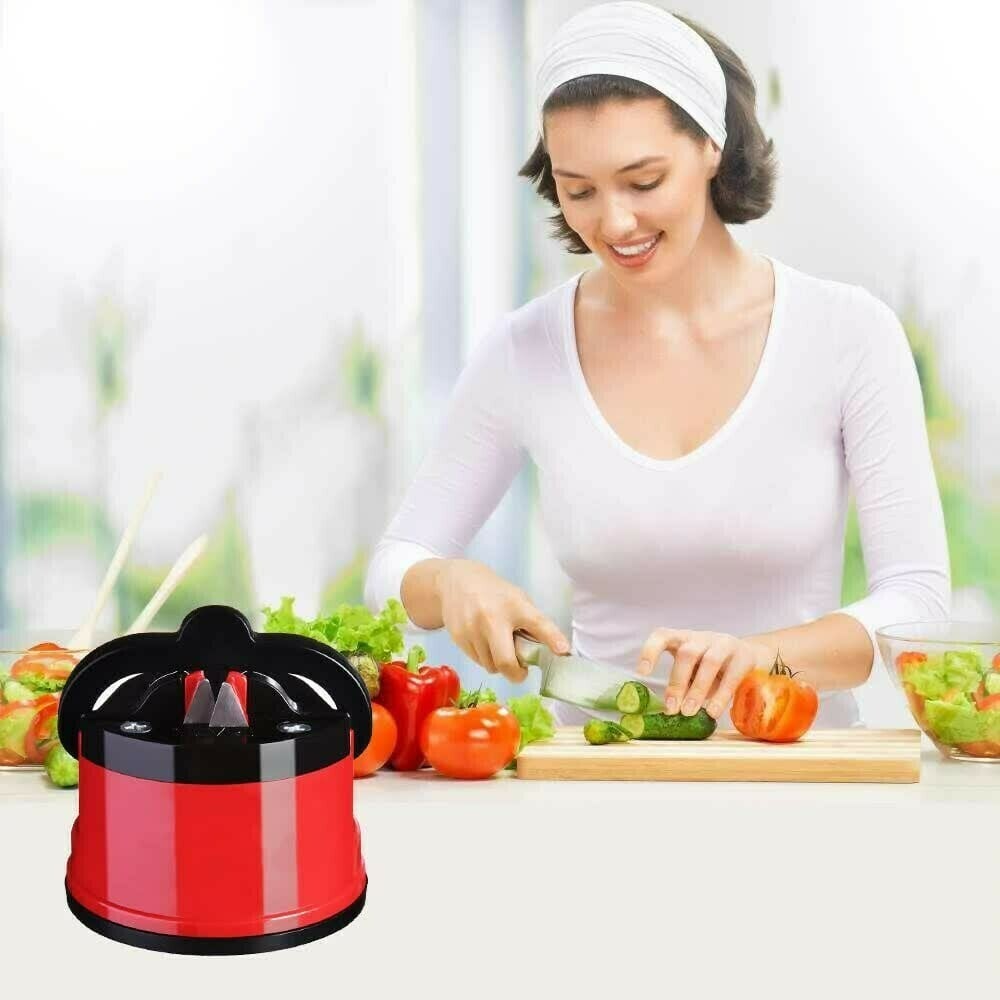 ✅ 3 SWIPES TURN DULL KNIVES SHARP – OUTDOOR BLADES TOO! Blunt kitchen knives? Dull cutting tools? Don't waste time with a whetstone kit! Just 3 swipes with SunrisePro highly efficient knife blade sharpener make old knives cut like brand new - in seconds. IDEAL FOR chef's knife, butcher knife, hunting knife, pocket knife, and more. (everything except scissors and fine toothed knives)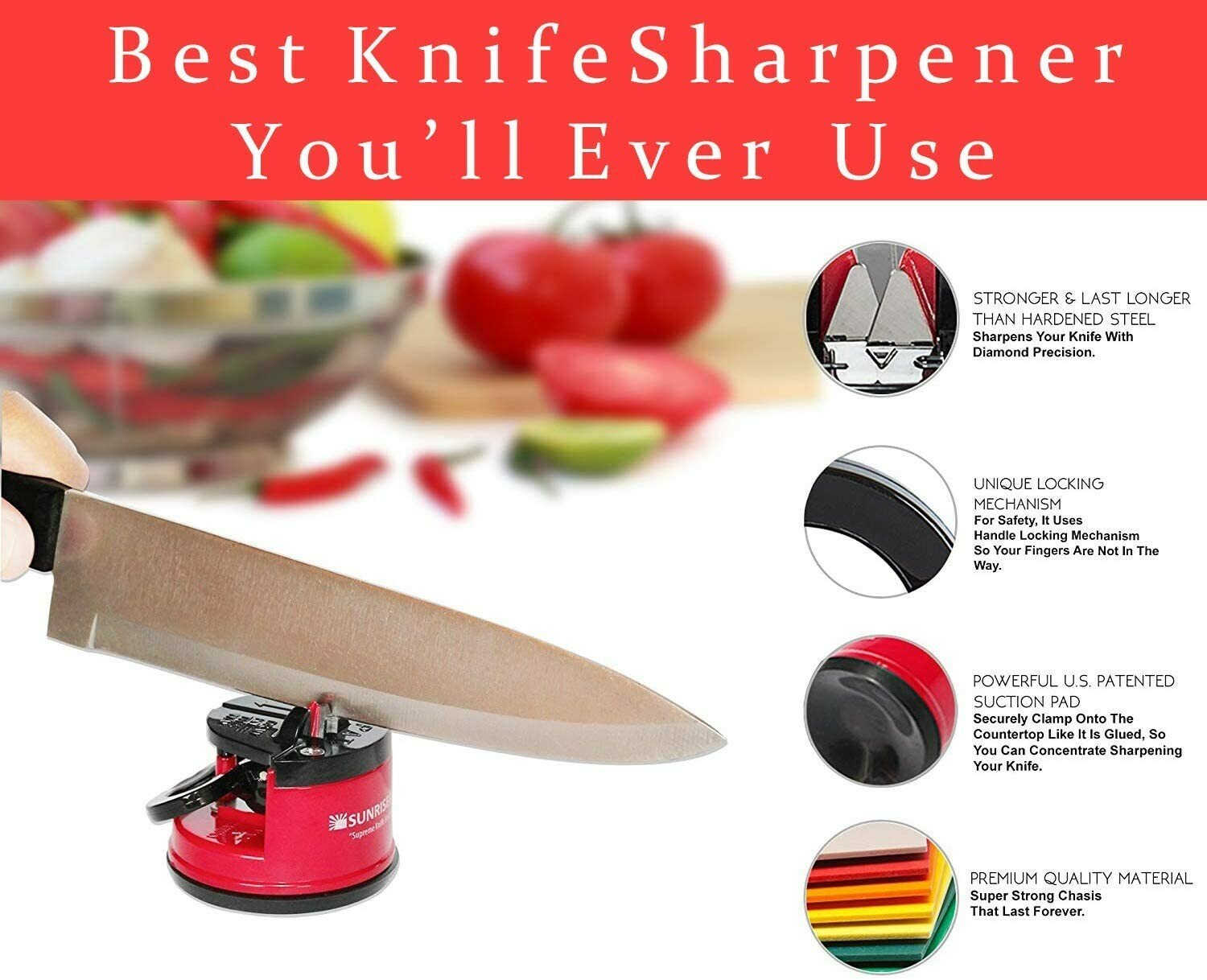 ✅ DELIVERS PRECISION EDGE IN 2 SECONDS - NO EXPERIENCE REQUIRED! Multi Functional multi-blade sharpening tool make knife sharpening AS EASY AS 1, 2, 3 - Simply calibrate the point, the tip and add a precision edge to your knife. Really! Try it, you'll see, it's THAT easy.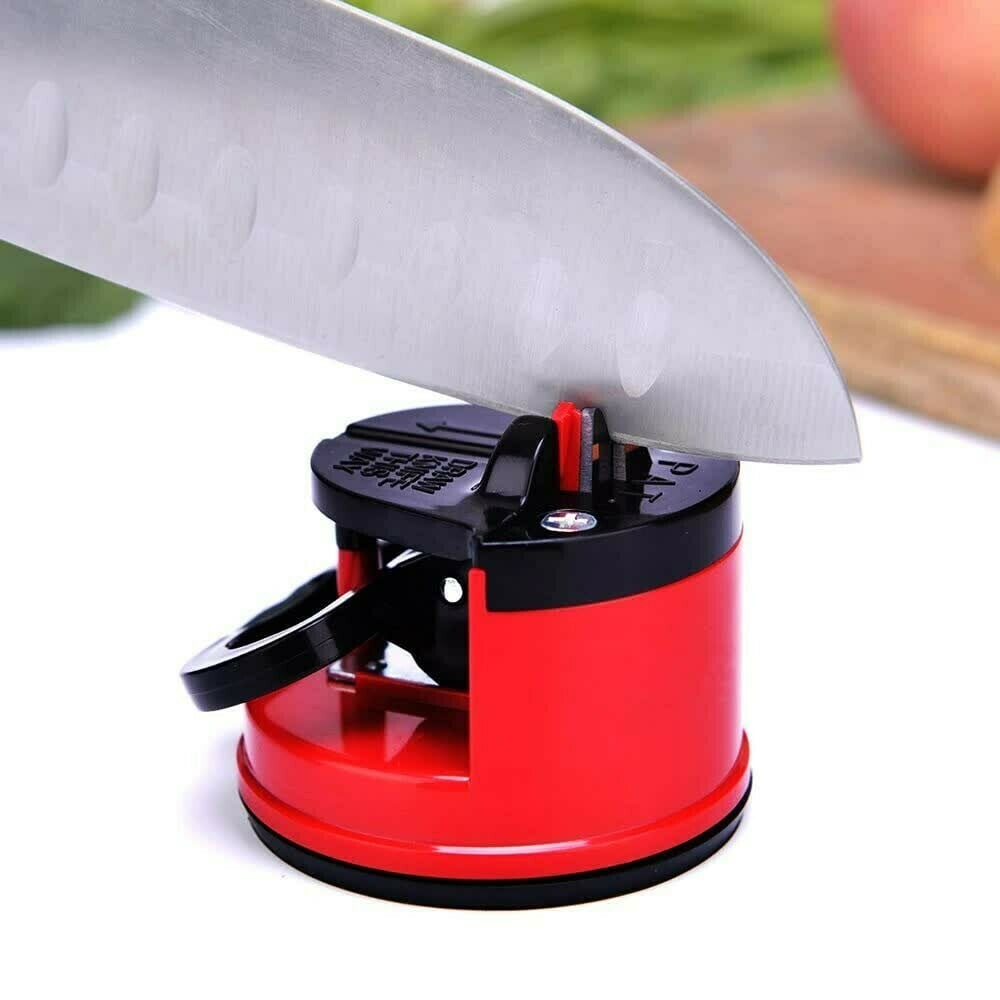 ✅ SAFE & EFFORTLESS – NON-SLIP SUCTION BASE: Non electric knife sharpener with sleek, ergonomic SAFETY handle, non-slip rubber base and patent top side suction pad provides SUPERIOR stability and sharpening power, without risk of slipping, sliding or jabbing.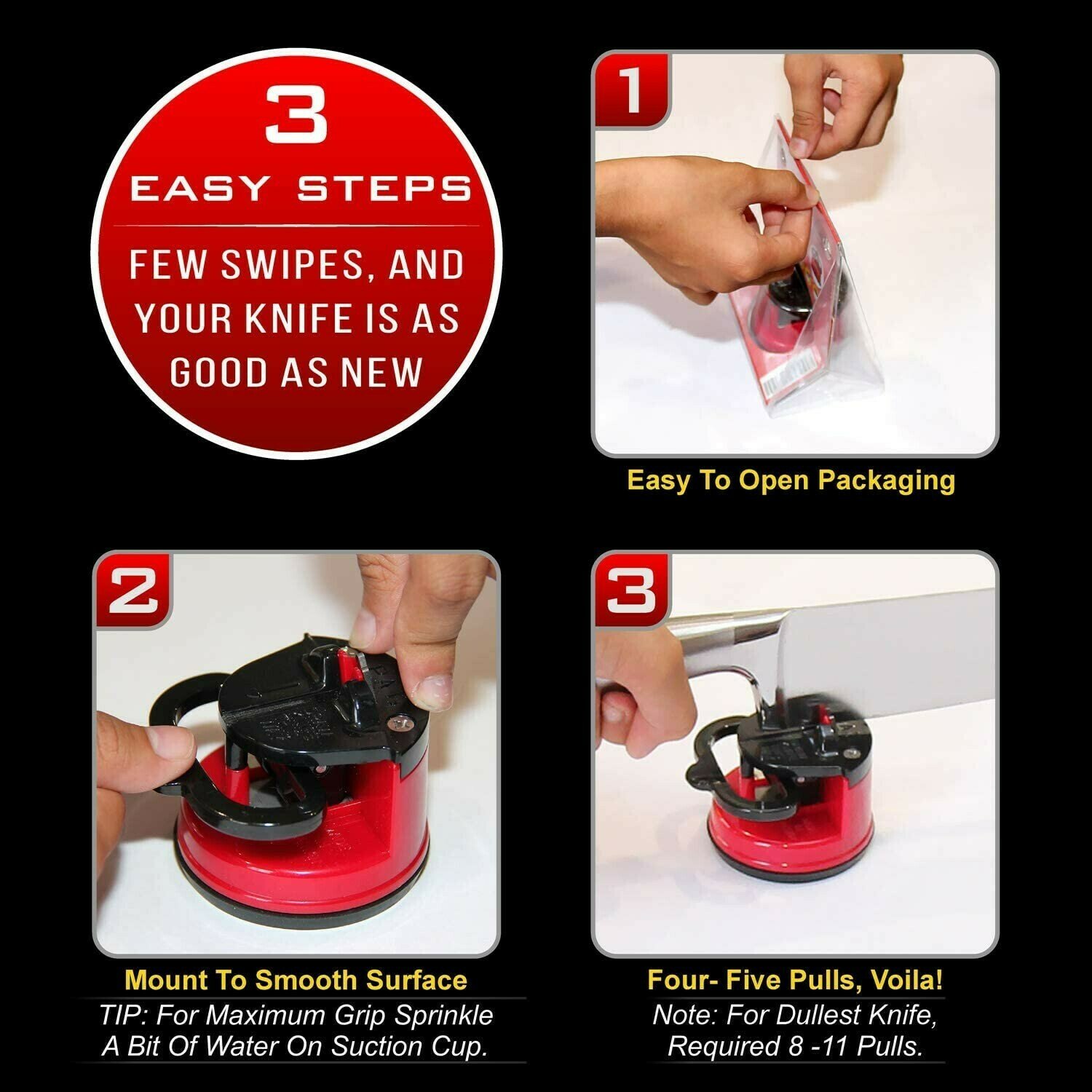 ✅ FITS IN SMALL SPACES - ULTRA DURABLE & CONVENIENT Don't let its compact size fool you! It makes easy work of sharpening all kinds of blades then tucks neatly away in a small kitchen drawer.