A wide range of uses. Singing bowls are dedicated to creating an atmosphere for emotional calm and healing. The sound of the singing bowl has a calming effect, providing mental clarity and peace of mind. It also helps with logical thinking and can be used in meditation, yoga, and Reiki sessions. This bowl combines the treatment of stress disorders, pain, depression, and many other ailments.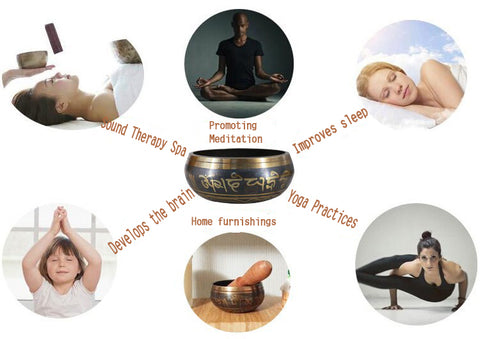 Relaxing and deep sounding: The meditation bowl helps you heal, overcome illness and reduce pain levels while releasing positive energy. The healing process is initiated by inducing our brain waves to synchronize with the perfect resonance of the bowl. You can easily play calming and mesmerizing tones on this unique singing bowl, creating an energy medicine to reduce stress and promote spiritual, mental, and physical healing.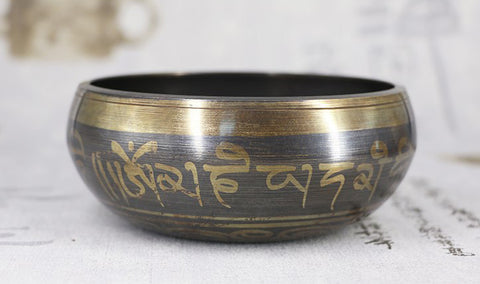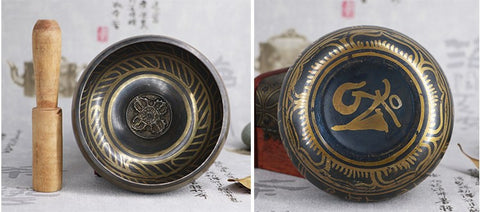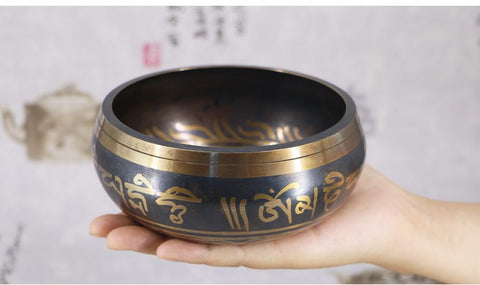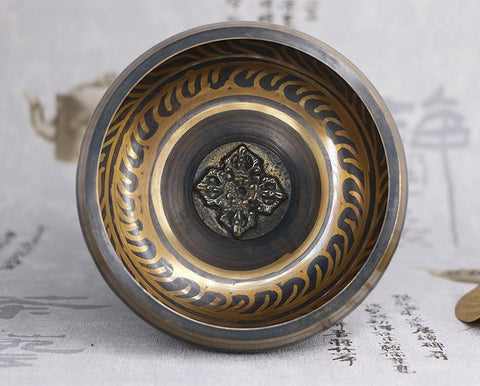 THE IDEAL SIZE TO TAKE ANYWHERE: This Singing Bowl meditation set is compact and can easily travel with you. Take it to yoga classes, offices, or retreats. It's small enough to fit in the palm of your hand, yet sings in pure, layered tones.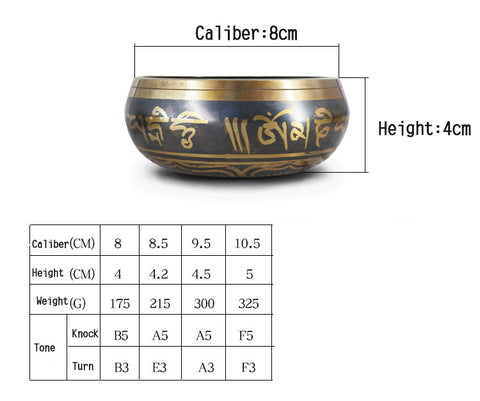 Hand-checked and tested for perfect tone quality: Singing Bowl produces and sells only the highest quality and best playing singing bowls by hand-checking and testing each set for perfect tone quality. We only produce and sell the highest quality and best playing, if you have any problem, please contact us as soon as possible, we will solve it for you the first time
Package includes Handmade Meditation Singing Bowl x 1, Mallet x 1.