Carry your smartphone on your bike 🚴🚴🚴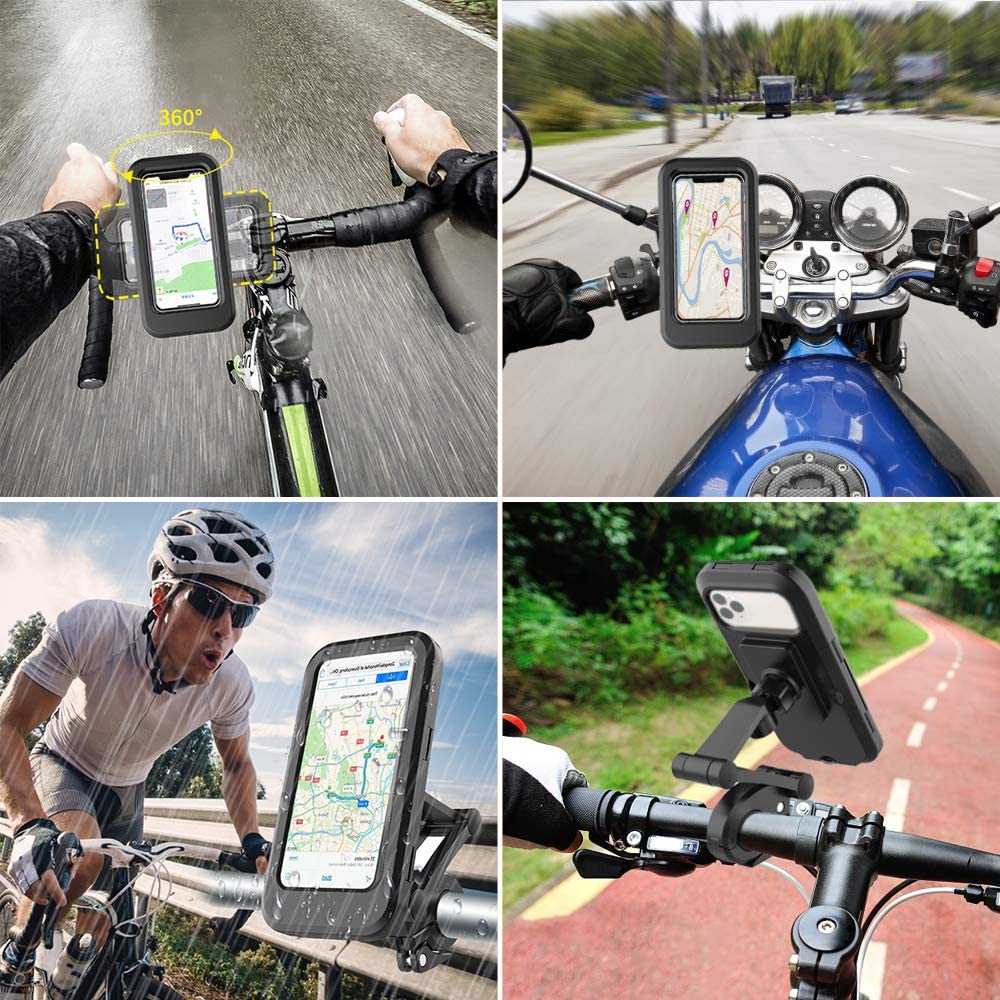 This phone holder mounts on the step or handlebar. Waterproof to protect against rain or splashes.
Carry your smartphone securely on your bike with this sturdy holder. Waterproof pocket.

Watertight & Impact protection
Weather resistant. Protects against bumps and splashes.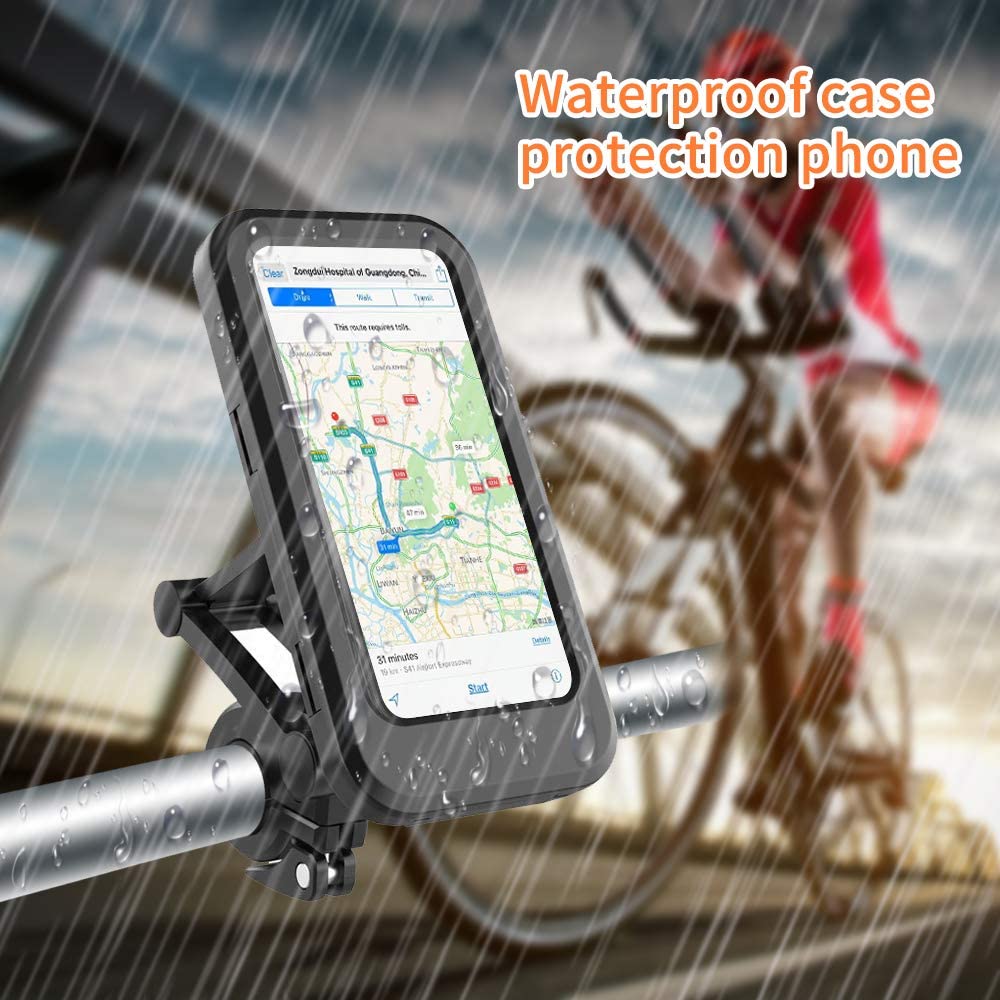 Stability
A sturdy holder with screw clamp to ensure smartphone remains perfectly stable.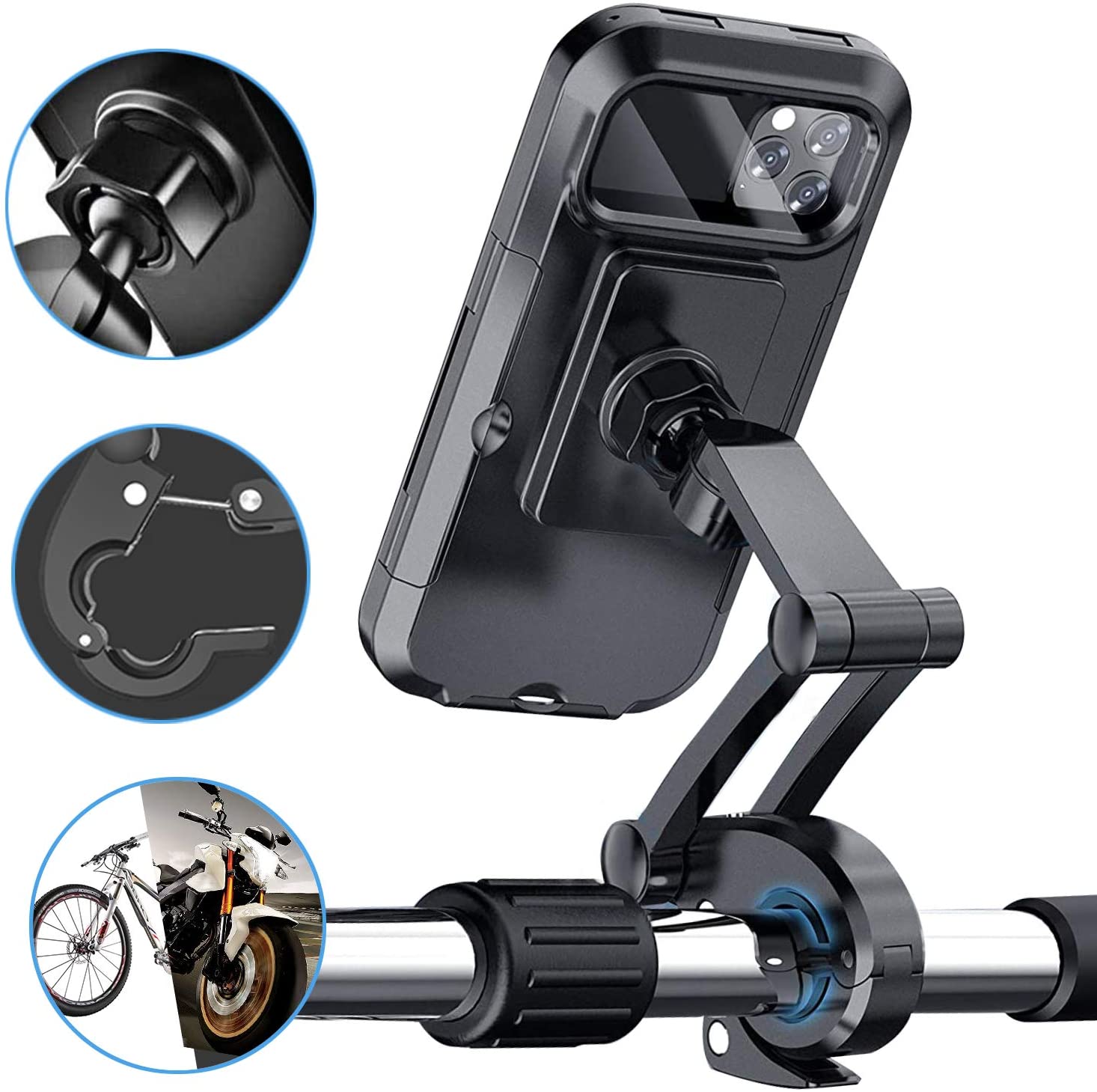 Easy assembly / dismantling
Tool-free fitting.Simply slide the phone onto the holder.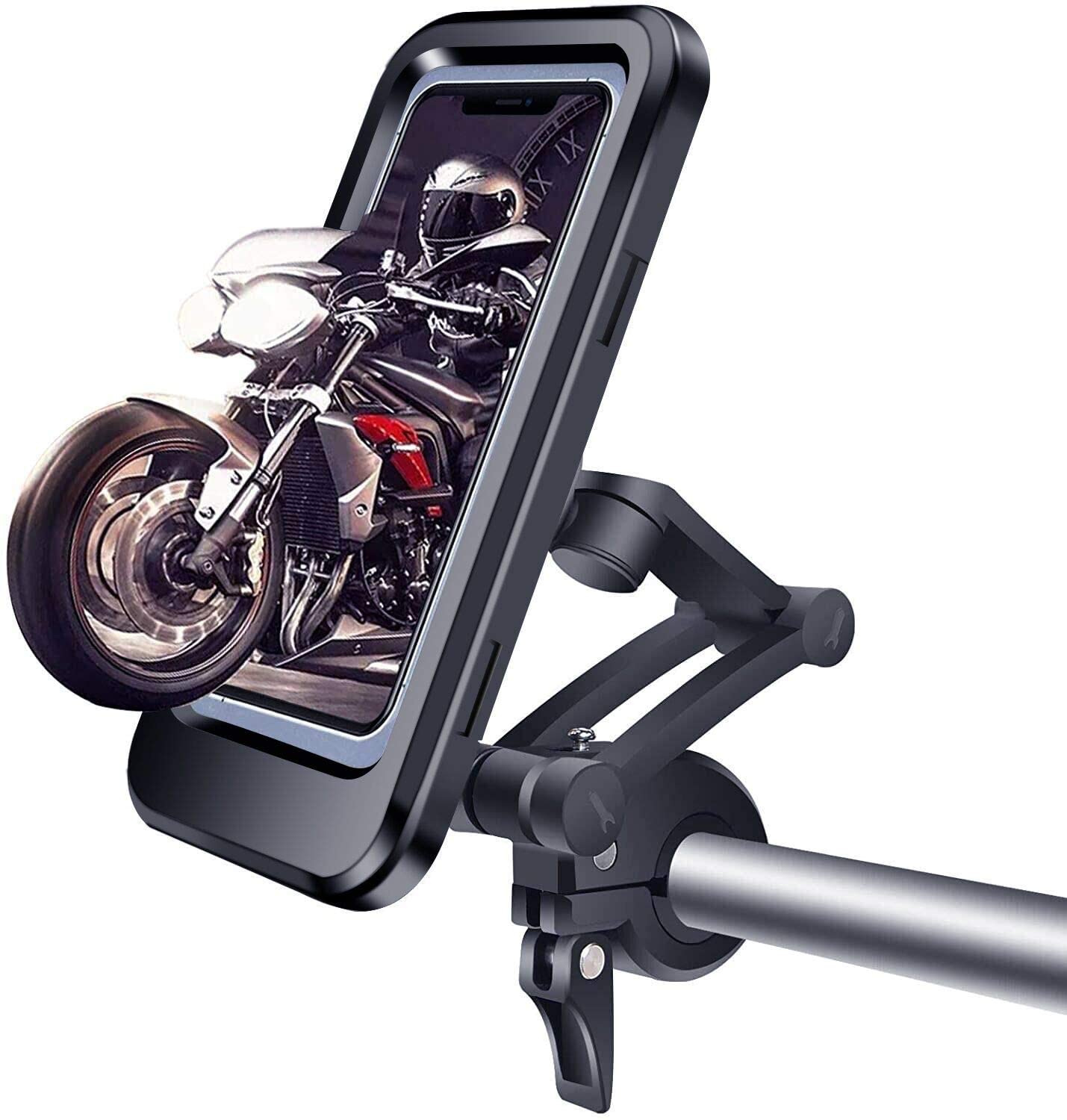 Tactile efficiency
Protective touchscreen.
Easy reading
Can be mounted in portrait or landscape mode.
Compatibility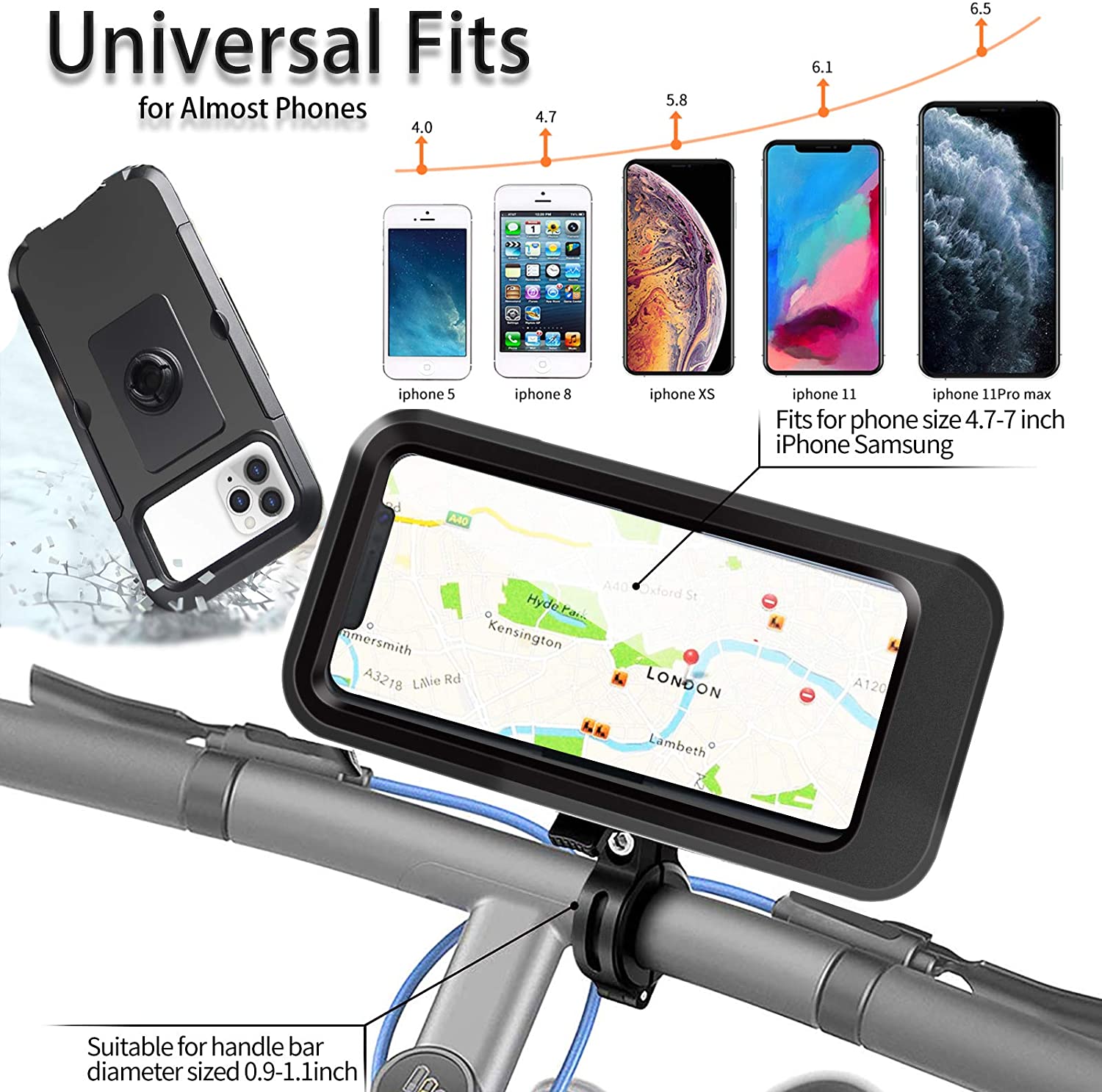 Package includes:
1x Motorcycle phone Mount Holder.
1x Handlebar mount or mirror mount