This metal crystal table lamp is an ambient lighting that creates the atmosphere of the place, which is composed of a crystal lamp shade and a metal cage, realized with the best texture.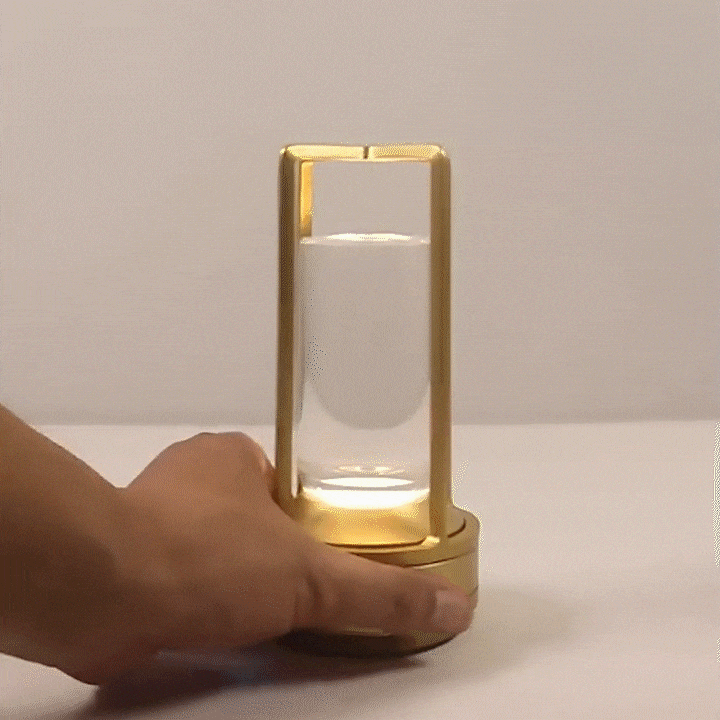 Exquisite Dimmable Lamp
Inspired by the gentle form of the lantern and natural light, it change the light color from the rich warm orange color to the warm light bulb color in four stages, expressing exquisite light color and brightness.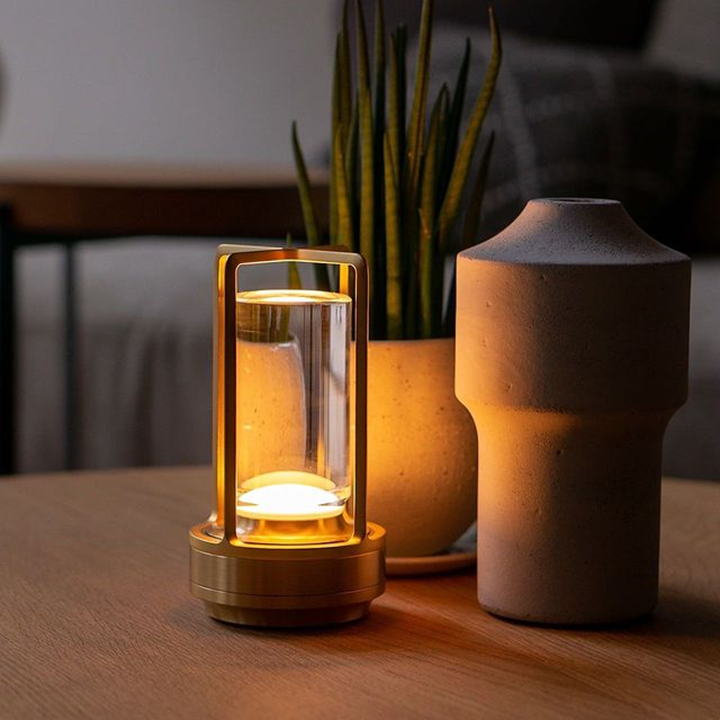 Soft Light
The combination of the transparent crystal glass shade and the soft light that changes subtly according to the dimming level brings an accent and high-quality gorgeousness on the spot.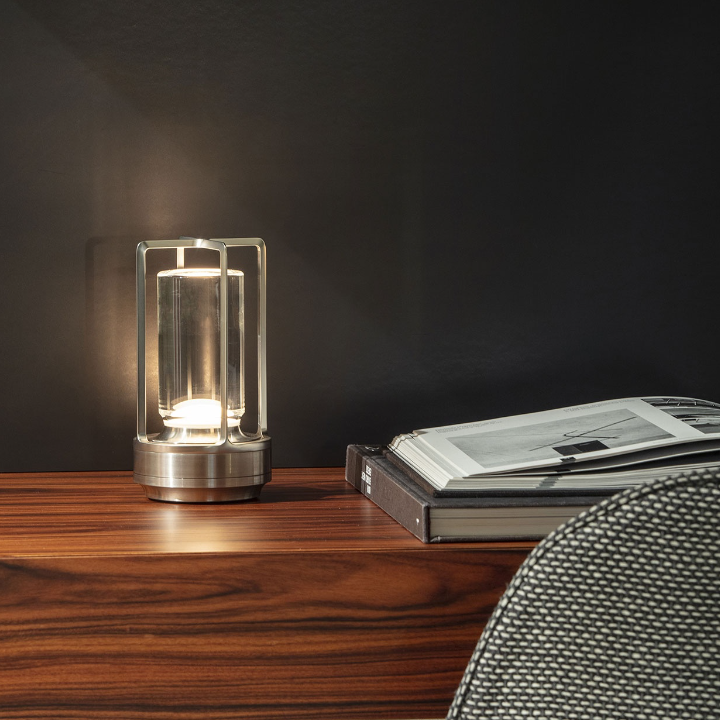 Waterproof Lighting
With a high level of waterproof structure, it can be used outdoors and in the bathroom. The table lamp can be lit for up to 500 hours after charging for 6 hours, which is easy to carry with you.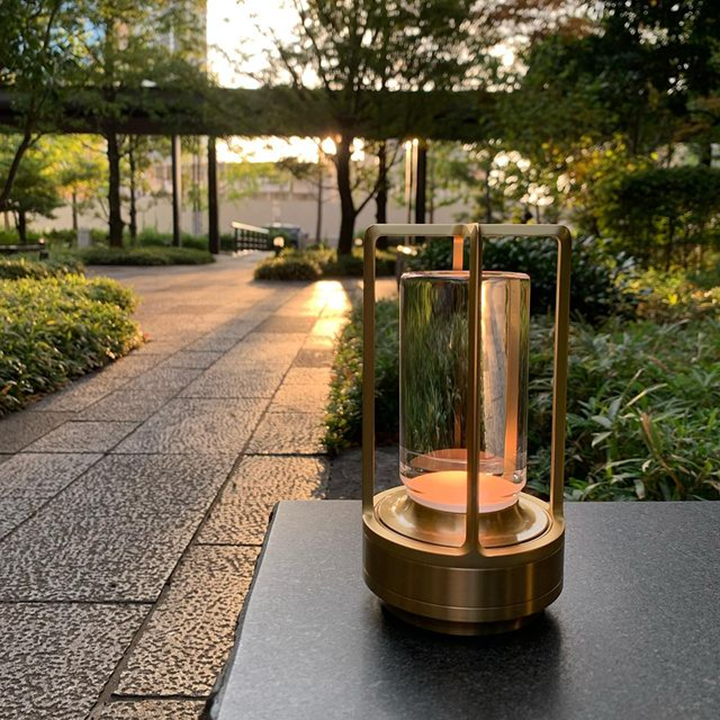 Premium
Crystal glass and a newly developed LED light source provide unprecedented transparency and high-quality lighting. With parts carved out of metal, beautifully constructed form.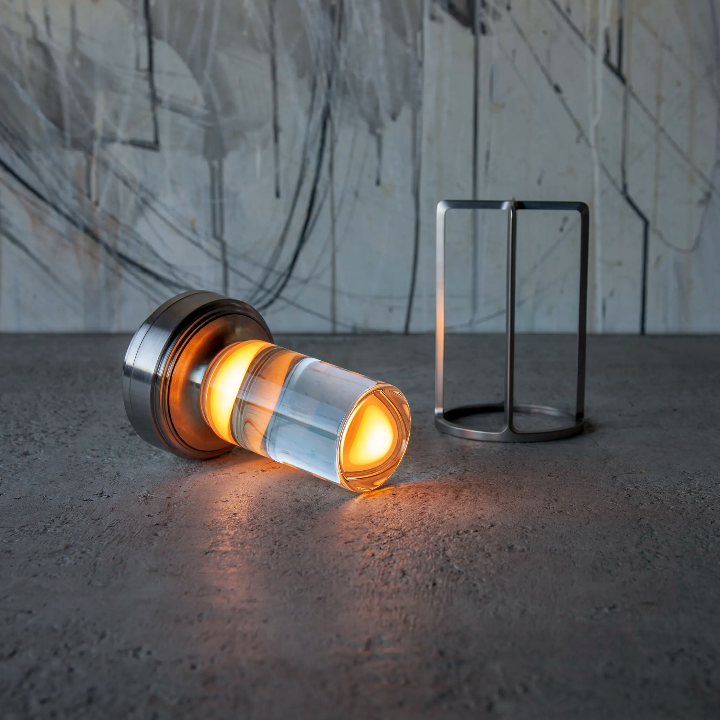 Create The Best Scene
More than a harmonious affinity in design, the metal crystal table lamp creates a sophisticated and elegant space. It's a perfect decorative table lamp to illuminate wherever.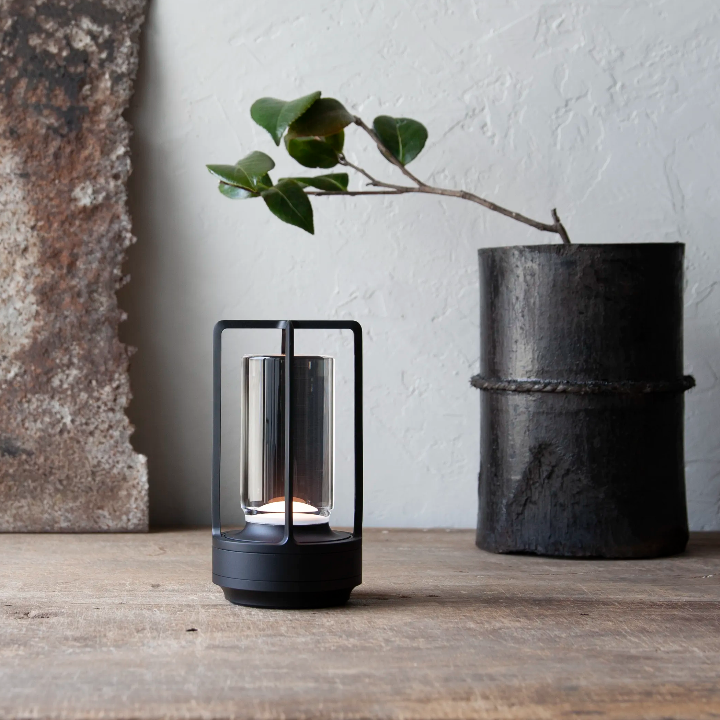 Wide Applications
Place it in the living room, bedroom, party, or carry it with you to the terrace, attic, reading nook or any place without electricity. And it also serves as a perfect gift for friends and families.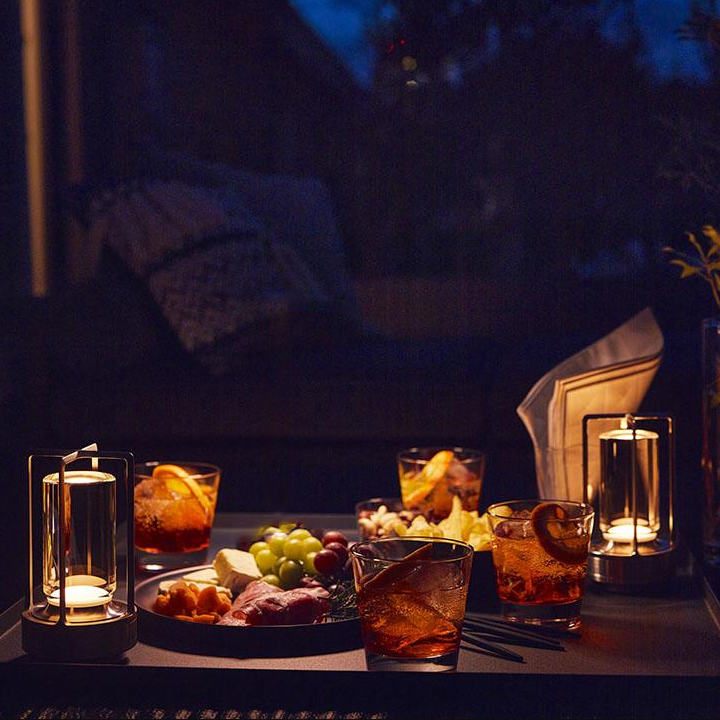 Specifications
Variation: Stainless Steel, Brass, Aluminum Black
Materials: Stainless Steel Cage, Zinc Alloy (Chrome Plating), Crystal Glass, ABS, Silicon Rubber
Size: Outer diameter φ89 mm, Height 165 mm
Weight: approx. 1350g
Waterproof performance: IP66
Color temperature: 1900-2400K
Dimming: 4 stages
Lighting time: LOW / 500 hours, MID / 120 hours, HIGH / 30 hours, EX-HIGH / 12 hours
Power supply: Rechargeable lithium-ion battery 3.6V / 5200mA