DETAILS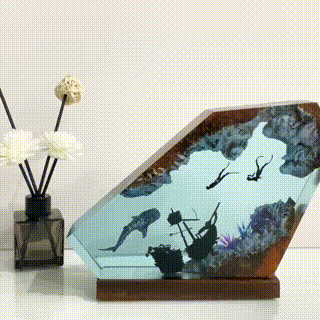 The resin wood art night light, Whale Shark and Couple diver night light, epoxy resin wood lamp, Scuba diving, Free diving, home decor Christmas gift, the light is shot in from the top.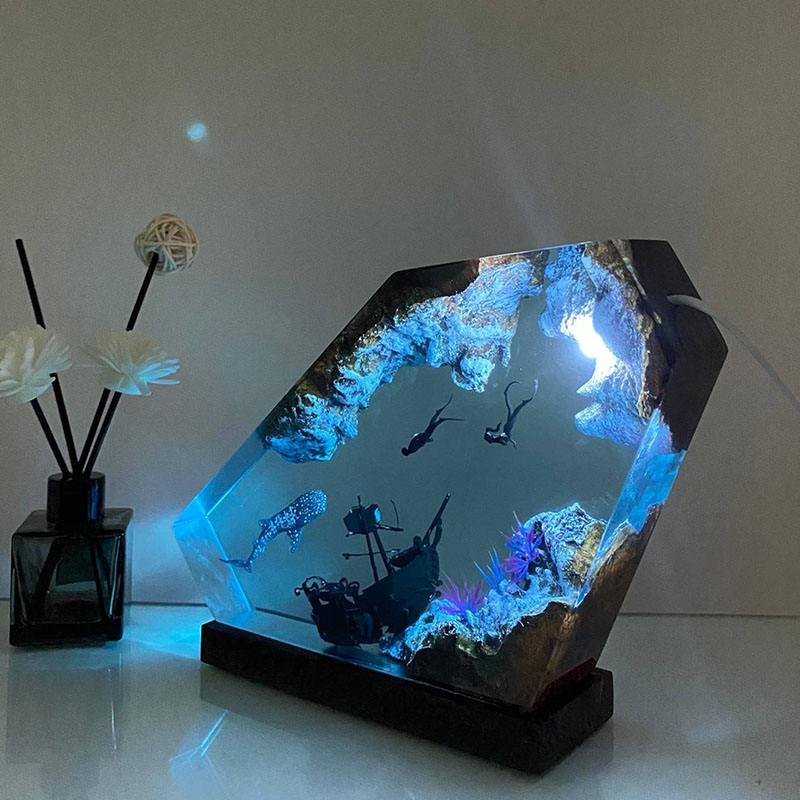 Recreate amazing natural scenes in a unique way. The vast and gentle sea embraces large creatures and people in the same space .
Each lamp is handmade and cannot be an exact copy, slightly different from the arrangement of wooden shades shown in the photo. Color differences may occur depending on the screen of your device (phone, tablet, computer).
Purely handmade, there will be errors in shape and size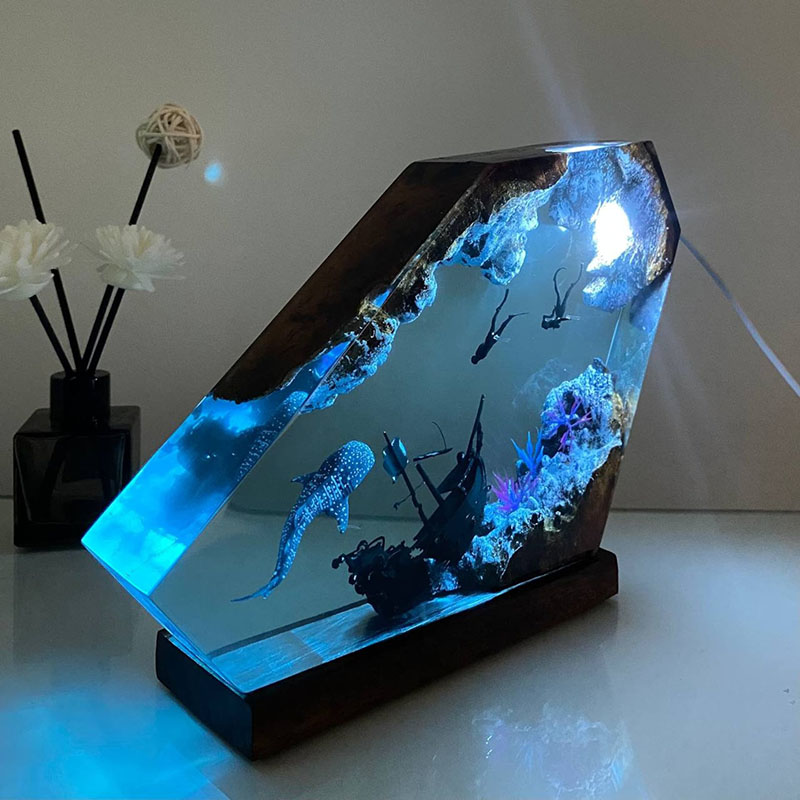 Thanks a lot !!
I affirm that you choose our product is a right thing, you will not be disappointed !